Preparing for elections must not look like readying for war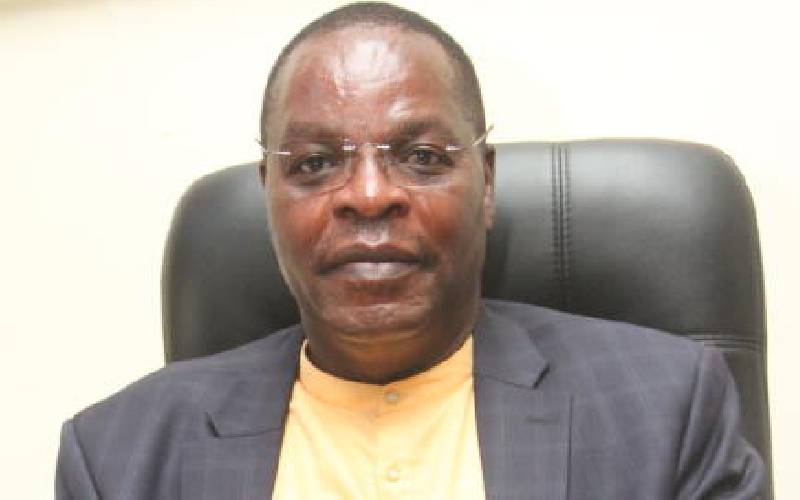 Strange as it may seem, preparing for elections in Kenya sounds more like preparing for war. Based on past elections, the nation is on high alert, anticipating that 2022 polls could bring serious disruption to normal life – at the minimum, and total war – at worst.
Both political and non-political actors seem cognisant of this fact and are busy preparing themselves accordingly. This is unfortunate for a nation that prides itself as a leading democracy in the region, if not the continent. Yet, the reality is that we have made the choice of leaders a monster that threatens our existence every five years.
Two diametric events in the last week have brought this to the fore – the violent disruption of the Deputy President's entourage in Busia and the holding of a symposium on violence-free elections, by the National Cohesion and Integration Commission (NCIC), for religious leaders.
The Busia fiasco is a demonstration of how far political leaders are ready to go in employing violence to secure their perceived territories from opponents. It is an indicator that violence has become one of the high value currencies for procuring political positions. It is a sad statement that what you cannot secure legitimately, you can acquire violently.
The Nairobi symposium, though a positive move, is an inadvertent admission that our elections have become a potential danger to our national wellbeing, and must therefore be prepared for like one prepares for war. The call by various speakers was unanimous – we must prepare to mitigate, and if need be, deal with any acts of violence prior to, during, and after the elections. The truth is that NCIC, though the official national body charged with ensuring peaceful co-existence, especially during elections, is however not the only one holding such meetings. The religious community, the business sector, the civil society, and the diplomatic corps, have all mobilised in similar lines. A sad indicator that there is something drastically wrong with our approach to political contest.
Truth be told, though all the various state and non-state actors have a role in preaching peace, one group, and one group only, holds the ultimate key to ensuring peaceful elections in Kenya – the politicians – with whom we must plead.
Being cognisant of our highly politicised environment, conventional wisdom holds that war-mongering is the last thing any politician should propagate. Electoral violence has been shown to have substantial political, social, and economic effects on the nation. Indeed, studies indicate that in general, political violence intensifies prospects of the fragmentation of a nation and undermines its democratic nature. Thus, any politician intent on providing leadership at any level, must do all within their ability to preserve national peace and social integration, in order to have a people to lead post elections. The next key player in preserving national peace, especially in an election season, is the government and its various agencies. These should ensure a level playing field for all who join the political contest. Arie Perliger, a professor and researcher in political justice, found that for electoral processes to become a viable tool for promoting a productive and peaceful political environment, the most intense political grievances must be addressed. Otherwise, electoral competition holds the potential to instigate violence, including assassination of political figures.
The implication is that where there are legitimate grievances, such should be addressed objectively and speedily. It would be foolhardy that instead of working on resolving disputable matters within our electoral system, we should choose the dangerous path of perpetuating hate speech and undermining management of the electoral process.
To this end, it is commendable that Interior CS Dr Fred Matiang'I acted with speed and firmness in the Busia incident, and has pledged to do so without fear or favour in any future incidents. Likewise, IEBC Chair Wafula Chebukati, and NCIC Chair Dr Samuel Kobia, have promised to deal firmly with those intent on breaching our national peace. As non-state actors, we pledge to stand with you to ensure our election season transforms into a happy occasion of selecting leaders of our choice – not a time for war.