Mr President, ignore the crowd and do the right thing in this war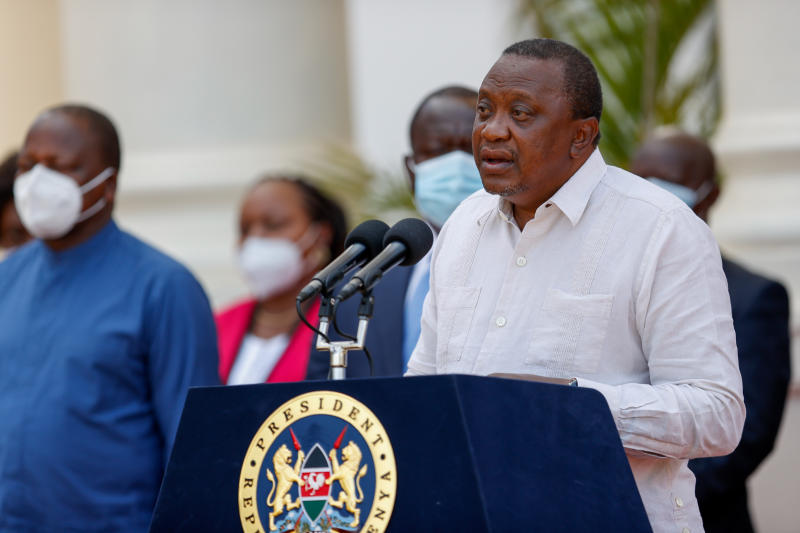 Dear Mr President, what a week this must have been for you! With so many of us sending you open letters and stinging video clips, even the most elastic of us can snap. Glad you have not. It is odd that I should do this too. But today being Easter Sunday, it marks the climax of what is generally known as the Passion Week – the most difficult week in the life of Jesus on earth. As you reflect over the pressure you have experienced over the decision to impose a lockdown in some five counties, remember you are not the first. Some 20 centuries ago, Pilate found himself in a very similar situation.
Having reviewed the scientific facts and evidence before him, he knew he should preserve the life of Jesus. But the crowd would hear none of it. His offer of the criminal Barabbas could not fly either. They wanted Jesus dead, and in a typical mob psychology, they even pronounced a curse upon themselves, accepting the blood of Jesus to be upon their heads and that of their children.
Hard-pressed, Pilate washed his hands and surrendered to their demand. And indeed, as per their own pronouncement, judgement came upon Israel and in less than 30 years, Jerusalem was totally destroyed, the people scattered around the world where they suffered greatly for centuries. For almost 2000 years, there was no nation called Israel, until it was re-established in 1948. But even then, they have not known real peace.
Your Excellency, I am sure you must have wondered what to do as a leader when your people push you to let them die. During the Exodus, Moses faced a similar dilemma – people pushing that they would rather die than endure the stresses of the journey to the Promised Land. God was so angry and was ready to destroy them all. But Moses pleaded for mercy. God relented but He prolonged the journey and, as per their pronouncement, let them die – one by one – until they were ALL dead!
Mr President, if you have felt the pain of close allies baying for your blood, you are not the first. King David found himself at exactly the same place. Having gone out with his army to war, they returned to camp only to find that it had been invaded by the Amalekites.
The invading army had taken everything including their wives and children, then burned down the camp. David's men were angry and cried bitterly. Then they turned onto David and were ready to stone him, blaming him for their loss. But David encouraged himself in the Lord. After inquiring of God, he mobilised the same despondent lot and they pursued the Amalekites. God gave them victory and they recovered everything!
Your Excellency, this corona thing has invaded our camp and taken all that we had. For some, it is everything – jobs, businesses, and basic livelihood. Many Kenyans are bitter – very bitter – over the losses they have suffered. They have cried until they can cry no more. Unfortunately, like David's men, they seem to think you are the cause of their troubles and their losses.
No wonder everyone has gathered whatever rocks they can get, ready to stone their president! The truth though is that angry people have limited reasoning capacity. David's men could not appreciate that he had been with them out in the field when the enemy struck. That is why the corona facts and figures make little sense to your people – they have made up their minds that you are the problem. It is a pity.
Mr President, what can you do in the circumstances? Whatever happens, do not emulate Pilate – do not wash your hands on us. Instead, stick with the right thing, irrespective of what the crowd demands. We have seen what political dithering with this virus has done in many countries of the world – US, Brazil, Burundi, and yes, Tanzania, to name but a few. May you find the meekness of Moses, to plead with God on our behalf that He does not judge us harshly – lest we all die in the wilderness and never enter the Kenyan promised land.
But most importantly, Your Excellency, even though our stones are at the ready, may your face be turned heavenwards. May the Lord grant you wisdom to mobilise your people to arise – together – and pursue this enemy. Mr President, it is resurrection Sunday.
The loss we have experienced and the bitterness we feel, if well harnessed and directed at the real enemies of this nation, we'll not only recover what we have lost, but set our economy to an unprecedented growth trajectory. The best is yet to come. Happy Easter!