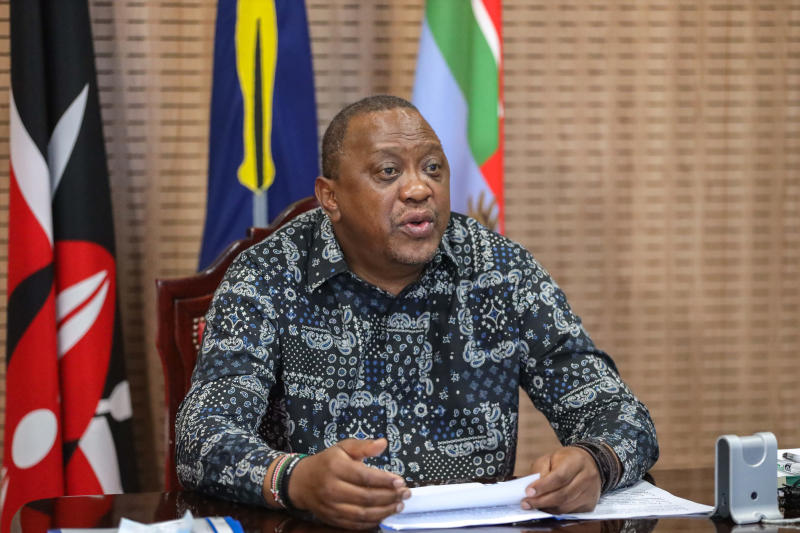 Before writing this piece, I checked my archives to see how many times I have written on corruption in this space: over twenty times in the past six years. That is an average of at least three times each year. Of course, ever since the Goldenberg scandal, many have raised their voices over and over again on this subject – almost on a daily basis. Unfortunately, the corruption masters are undeterred and unperturbed; confident that our voices, no matter how loud, are inconsequential and will achieve absolutely nothing.
It is no wonder that the levels and incidences of corruption in Kenya get bolder by the day. I was moved with pity, nay, appalled by the sight of a father allegedly inducting his children into grand corruption. Whatever else goes on in the heart and mind of such a man, it is perhaps one of the clearest signs of a dead conscience.
This kind of conduct will ensure that we never get out of the doldrums, as the batons of evil are passed on from one generation to the next. Some drastic measures must be taken to break the chain if we are to survive as a nation. We must now throw niceties aside and declare corruption a national disaster.
But we must not stop there. President Uhuru Kenyatta should declare a State of emergency, in order to deal with this disaster swiftly and decisively.
According to our Constitution, a state of emergency may be declared by the president when the State is threatened by war, invasion, general insurrection, disorder, natural disaster or other public emergency; and when the declaration is necessary to meet the circumstances for which the emergency is declared.
Read More
The implication is that if there is a situation that seriously threatens the well-being of Kenyans, the president is empowered by the Constitution to do whatever it takes to avert the threat. In the current circumstances, the lords of corruption have become a threat to our very existence.
Pray, tell me what you would call a person who can steal essential drugs, divert funds meant for the poor and the sick, cart away money allocated to develop and empower young people, pocket resources designated for critical infrastructural development, or loot the coffers of struggling counties.
According to estimates, amounts stolen annually aggregate to over one third of national budget! If any external body or nation were to do this to our economy, we would readily approve for the government to move with speed and declare war. Yet we seem to gleefully watch as these looters suffocate us.
Some time back, the president brought together heads of all relevant State agencies to diagnose the apparent malaise in the fight against corruption. It turned out to be a mere buck-passing session.
The president got visibly frustrated that he wondered whether he is expected to take people to Uhuru Park and execute them! Interestingly, a state of emergency would actually accord the president such options! This has been the call by many prominent individuals and groups who are tired of too much talk and little action.
Several years back, Archbishop Eliud Wabukala, then heading the Anglican Church of Kenya, called on the president to declare corruption a national disaster. In 2015, Nandi Hills MP Alfred Keter made a similar call to the president.
In 2016, the Institute of Certified Public Accountants of Kenya (ICPAK) likewise urged the government to declare corruption a national disaster. The position got immediate support from the East Africa Law Society. They argued that such a declaration could help the government and its citizens fight the vice with a united front.
In 2018, several religious leaders called on the president to declare corruption a national disaster. They reasoned that the move would entail adoption of 'extraordinary' measures to combat the vice. Soon after, the National Council of Churches of Kenya (NCCK) came out in full support of the call, stating that such declaration would go a long way in realising the aspirations outlined in the Handshake agenda.
Last year 2019, Muslim, Christian and Hindu leaders meeting in Meru, also asked for corruption to be declared a national disaster.
What is clear is that Kenyans are tired of the drama around the fight against corruption, especially under the current legal regime, which the looters have learnt how to circumvent. It is taking us nowhere.
Instead, we are ready for any drastic steps and radical measures that can be taken to wipe out this vice before it wipes us out. The president should ride on this goodwill and leave a lasting legacy of having been the first leader to successfully slay the dragon. In this, tuko pamoja.
- The writer is the presiding Bishop at Citam. [email protected]