It's time to stand up against evil practices in society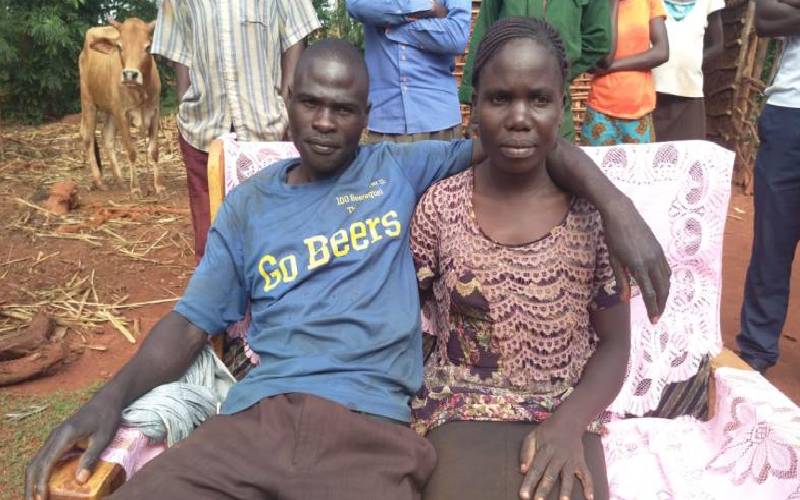 Something appears to be ripping apart our social fabric. Whichever way you look at it, some of the goings on are not just unusual, they are unnatural – unAfrican. Like Chinua Achebe proffered, things fall apart, and the centre no longer holds. What is troubling is that no one seems troubled. Yet, some of the goings on are so bizarre and so horrid that they should prick the bluntest of our conscience. Instead, such behaviours are becoming so common that we are beginning to consider them acceptable.
When I heard that some two couples in Busia County had decided to swap partners, I paid little attention, believing this to be one of those outlandish behaviours that are not worthy of my attention. But, no. What would have passed for a mere prank is slowly acquiring legal and official status. The two couples recently signed a joint parental responsibility agreement, ostensibly to protect the rights of five children under their care. What is totally baffling, however, is the fact that the said agreement was signed before a tribunal comprising of Busia County Commissioner, Busia County Director of Children's Services, and Matayos Sub-county Children's Officer.
According to County Commissioner Jacob Narengo, the government was keen on securing the rights of the children. Accordingly, "The children services department are to monitor the children on a weekly basis to ensure their rights are observed," said Narengo. But, as my former Senior Pastor would quip, "High class nonsense!" What children's rights is the commissioner talking about? Are those rights not violated by the swap of their parents? Have those children not already thrown into a psychological and social quagmire? Should a responsible government even endorse such conduct?
In normal societies and functioning communities, these senior government officers would never have involved themselves in such a joke. Even if they felt obliged to participate, they would have worked on helping these couples to regain sanity, possibly by referring them to community elders that would speak some sense into them. Unfortunately, ours is no longer a normal or functioning society. We have got to that place where the queer is no longer strange and the absurd is natural. Thus, when we hear about such happenings, all we do is to take to the social media to make all manner of jokes about them. The real issues soon recede to the back banner as we wait to revel over yet another absurdity. The truth, however, is that this is no laughing matter. This kind of behaviour only serves to undermine the sanctity of marriage and to destroy the foundation of the family – a spirit that is behind contemporary overt and covert campaigns by some rights groups.
Back in 2004, the American ABC TV network ran Wife Swap, a reality television program in which two families, usually from different social classes and lifestyles, swap wives/mothers – and sometimes husbands – for two weeks. Interestingly, debriefs from families participating in the swap often descended into personal insults and at times degenerated into violence, clearly demonstrating the negative impact of such behaviour. Whether our Busia couples may have been motivated through watching such movies, we do not know. However, Lilian Weta and Immaculate Wekesa argued that they exchanged partners to deal with incessant quarrels and fights in their marriages. And yet, taking such a bold step in a pro-family community, and then readily getting such high-level backing is, in my view, very suspect. It would not be totally surprising if there may have been a hidden hand driving some agenda.
Whatever the case, the reality we must face as a society is that when the foundations of the family are destroyed, the consequences are often painful – first at the family level and to the larger society. The evidences of these are everywhere around us to see. The suicides, murders, drug abuse, are on the rise – screaming at us that something is gone amiss. How else can we explain the destructive conduct of our young people? The numbers of bizarre murders among the elite speak of a society with broken family foundations.
Unfortunately, over the past several years, we have been chipping away at the pillars of our structures. We have not only abandoned the basic fundamentals of our Africanness – its social structures and practices – but have also thrown out key tenets of faith and religion. If we are to save ourselves, we must retrace our steps and stand up against evil practices being peddled by some as natural and necessary. Otherwise, we might as well prepare for a grand fall.
- The writer is the presiding bishop of Christ is the Answer Ministries. [email protected]