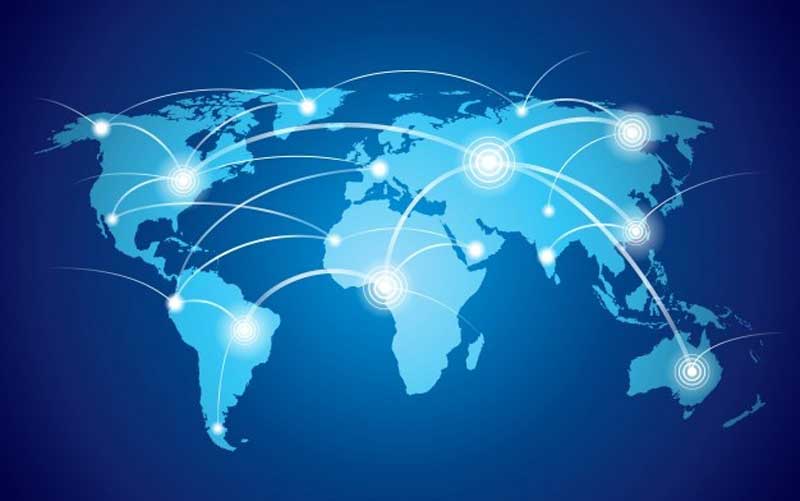 Starehe MP Charles Njagua, aka Jaguar, recently found himself in hot soup for calling on the government to forcefully deport foreign nationals who have taken up small businesses in Nairobi. Jaguar's beef with the said foreigners is that they have dominated the Nairobi markets that should otherwise be a source of livelihood for Kenyans, and especially for his Starehe constituents. Accordingly, Jaguar allegedly called upon Interior Cabinet Secretary Fred Matiang'i to deport all Chinese nationals and other foreigners carrying out businesses in Gikomba within 24 hours, else they be forcefully removed. Whereas we cannot fully discuss the merits and demerits of the Jaguar story – because it is before the courts – it nonetheless raises interesting issues that reflect several happenings in the local and international scene. While the concept of free trade between communities and nations is a noble idea, disputes arising from such economic engagements have often resulted in serious conflicts or even wars. The herders of Abraham and his nephew Lot got into constant battles over grazing land, forcing the two relatives to amicably part company. Several interesting socio-economic disputes are current in different parts of the world. The once Great Britain is in a quagmire due to its dithering on its relationship with the rest of Europe. Although Brits would love to benefit from the larger market that the EU offers, the makers of the Jaguar – the famous luxury car – are as scared of the socio-economic impact of foreigners as our own Njagua. The Brexit fiasco has thus cost several top leaders their political careers.
SEE ALSO: Why trade deal with US is good for Kenya
Across the Atlantic, there is more than a tiff going on between the USA and China. President Trump, in his effort to make America great again, is on an ambitious campaign to regain and protect the American market from the influx of foreign goods and people. This has seen him impose stringent tariffs on foreign goods, and especially those from China. Beijing has reciprocated with its own trade restrictions on American goods. The consequence is a trade war between the economic giants that is threatening to destabilise international trade and breach global peace. Prior to this, Trump moved to build a wall at America's border with Mexico, ostensibly to stem the influx of Mexicans into the States. Though this drew the ire of many, the US President has been unmoved. His belief is that the American market must be protected at all costs. Back at home, our own Information and Communications Cabinet Secretary Joe Mucheru recently expressed a wish for a Kenyan to take over as Safaricom CEO following the death of Bob Collymore. Though he was quick to add that the Board had a free hand on the matter, it is not lost on many that several multinationals are headed by non-Kenyans, begging the question as to whether Kenyans are not up to the task. On another note, just about a year ago, Dr Matiang'i, with his knack for identifying and dealing with critical issues that are in the nation's interest, moved to stem the influx of immigrants. The CS made the interesting observation that no nation opens its borders to whosoever wills. On a more positive note, however, Africa recently took a bold step towards integrating its trade zone. The operational phase of the African Continental Free Trade Area, (AfCFTA), was launched on July 7 by the Heads of State and Government of the African Union. Though amazingly signed by 54 nations of the continent, it is noteworthy that the two largest economies of Africa – Nigeria and South Africa – had been very reluctant to come on board. Nigeria President had initially argued, "We will not agree to anything that will undermine local manufacturers and entrepreneurs, or that may lead to Nigeria becoming a dumping ground for finished goods." He was backed by the Nigeria Labour Congress which termed the agreement as "extremely dangerous and radioactive neo-liberal policy initiative," fearing that increased economic pressure would force workers into migration. Nigeria however signed on the last day. What is clear, therefore, is that the protectionist spirit is not unique to Njagua. The socio-economic dangers accruing from unregulated influx of immigrants are real. In some nations, these have led to xenophobic confrontations between citizens and foreigners. That is why the doors to our markets must not be simply thrown ajar to whomsoever wills. We must carefully vet all these "international investors" and only allow those that add value. We must not sacrifice the socio-economic welfare of Kenyans at the altar of one-sided free trade.
- The writer is the presiding bishop of Christ is the Answer Ministries. [email protected]
SEE ALSO: How the next WTO chief will be chosen and the task ahead