Cops hunt for men who used their car as a brothel outside city restaurant
CRAZY WORLD
By Mirror | December 10th 2015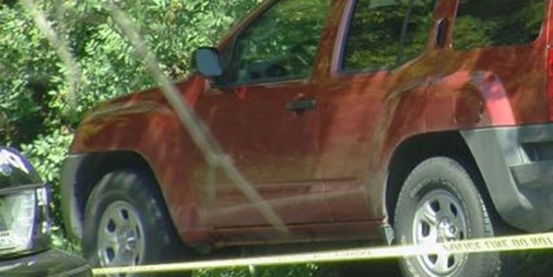 A manhunt is under way after two men drove to an Indian restaurant and offered staff the chance to have sex with a woman in the back of their car.
Police are treating the incident, which happened in Gateshead, as "possible sexual exploitation" and are urgently trying to trace the pair and a young woman thought to be with them.
Staff at the Angeethi Indian Kitchen and Lounge, on Kells Lane in Low Fell, were said to have been stunned when the men arrived at the eaterie in a black Ford Focus and approached them at just after 10.15pm on Tuesday.
Police say they invited the workers to "engage in sexual activity" with a woman who was in the back of their car.
Staff contacted police and an investigation is now under way, reports the Chronicle.
Northumbria Police's Central Area Command Supt, Christina Barrett, said: "We are taking this incident seriously and an investigation is under way to identify all those involved.
"We are treating this as an investigation into possible sexual exploitation and are keen to trace this young woman, who we think is aged in her early 20s, to ensure her safety.
"This will no doubt of caused worry to some members of the local community.
"I want to reassure residents that extra officers are on patrol in the area.
"If you live in the area and have any concerns our officers will be more than happy to answer your questions as best they can."
Priya Mishra, who has run the restaurant for more than three years, said she was horrified when a member of her staff called to say what had happened.
The 44-year-old mum said: "Obviously we are all shocked.
"We are a family restaurant and Low Fell is a fantastic area.
"The support of local people has be phenomenal.
"The police have taken a great interest.
"They are taking all these steps to find out the whereabouts of the car.
"It's just such a worry what is happening to this girl."
Priya said the men pulled up in the car park behind the restaurant, and was spotted by a worker who was close to the back door, which is only used by staff.
"One of the men started making conversation with the member of staff," she said.
"He could see there was a girl in the car.
"He said she looked comfortable and she didn't look like she was upset.
"Despite being in a state of shock this member of staff tried to see if the girl was OK.
"It lasted maybe less than a minute because this member of staff said; 'look no one is interested, just go away'.
"Because it happened so quickly he couldn't get the registration of the car."
But Priya said she was delighted with the way her employees responded to the incident
"I'm so proud of the staff," she added.
"They are just young people but they acted in a very mature way.
"They remained really calm and the way they handled it was fantastic."
Police officers are now carrying out door-to-door enquiries in the area in a bid to find the men.
Both men are described as possibly eastern European.
The driver is described as dark skinned, aged 24 to 30, around 5ft 7ins tall and of medium build.
He had short dark hair and spoke with an accent.