Three boys perish during swimming expedition in Gatanga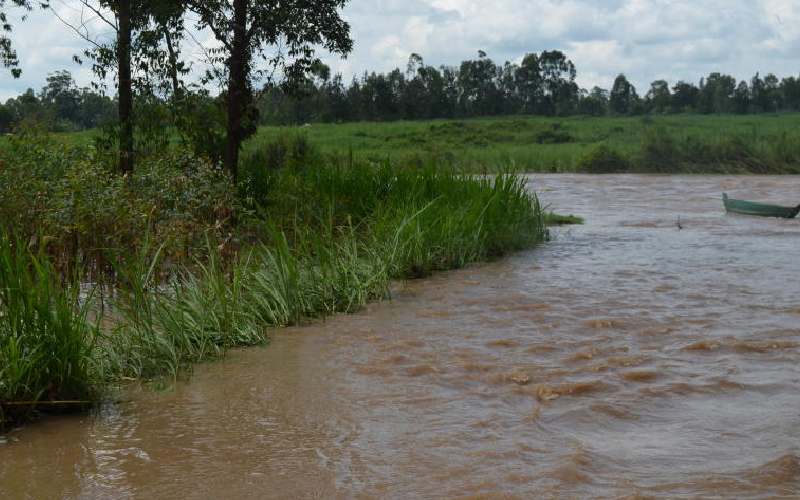 A swimming expedition turned tragic in Gatanga, Murang'a County after three boys drowned in Kiama River.
The three, John Mambo, Maxwell Mwaura and Reagan Karanja, drowned on Sunday evening after they left Kirwara market for a haircut.
They had walked from their Mabae village for the haircut and on their way home, joined other village boys for a swim in the river, where they drowned.
Ng'ang'a Chege, a resident, said the boys had visited his home before the incident.
"They were best friends. They passed through my house, saying they were to visit the barbershop in preparation for school opening," said Ng'ang'a.
Local divers, who responded to the incident, led by Waweru Mugane gave up the search at around 6.00 pm after retrieving two bodies from the water.
Chege said the divers managed to retrieve Karanja'a body from the river yesterday morning.
Murang'a Police Commander Donatha Kiplangat said there was a need for parents to ensure the safety of their children and warn them against swimming in the local fast-flowing rivers.
"This is a tragedy. We urge parents to warn their children against swimming in the rivers," said Ms Kiplangat.
Gatanga MP Nduati Ngugi eulogised the trio, saying the scene of the accident will be fenced to enhance security.
"It is a blow to the families but as the residents of Gatanga will ensure the place they drowned will be fenced to ensure safety," said the MP.