Women empowered through vocational courses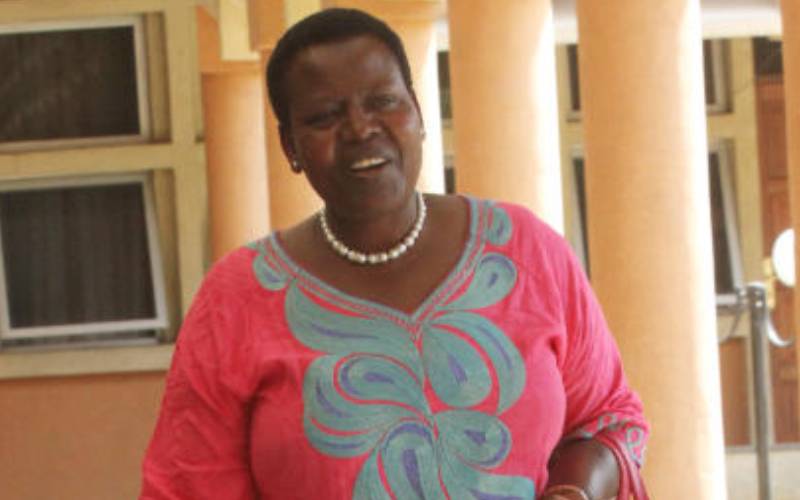 At least 300 youths and women in Nakuru will benefit from an empowerment program funded by the office of the Woman Representative.
Woman MP Liza Chelule (pictured) on Saturday said the only solution in empowering uneducated youths and women ahead of the coming general elections lies in vocational courses.
Chelule said the two groups are hardest hit whenever there is chaos or any calamities in the country.
To this end, she said that her office had embarked on training the groups on various courses which would see them employed or start their own businesses. She met close to 100 women from Naivasha who have been undergoing catering courses through funds allocated to her office.
Addressing the press in Naivasha, Chelule noted that the current lot was in a better position to get employment in tens of hotels in Naivasha.
"All the eleven sub-counties in Nakuru will benefit from this course and we plan to in future introduce driving skills to the women," she said.
According to her, the courses were part of the bottom-up approach which has been advocated for by Deputy President William Ruto in the last couple of months.
"By empowering these women and youths we make sure that there is peace and unity in the community which is critical as we head to the elections," she said.
On politics, she dismissed plans by top Jubilee leaders to kick out the DP and errant members from the troubled party.
"Jubilee died months ago after two individuals took over and we are not worried by their threats as we are in UDA to stay," she said.
One of the beneficiaries Ruguru Njoki termed the catering course as a game-changer, adding that it would positively impact their lives.
"Before we were hawking in the streets but this course of catering gives us a chance to seek new jobs or be self-employed," she said.
Another beneficiary Ann Waithera called on the State to assist them with starter kits so that the course could come in handy in their lives.
"We have received a three-month training which will change our lives and things could get better if we got some catering equipment so that we are self-employed," she said.
At a glance
-All the 11 sub-counties have benefited
-Thirty-three women were picked from every sub-county
-Courses take three months