Laikipia residents terrified about surge in banditry, killings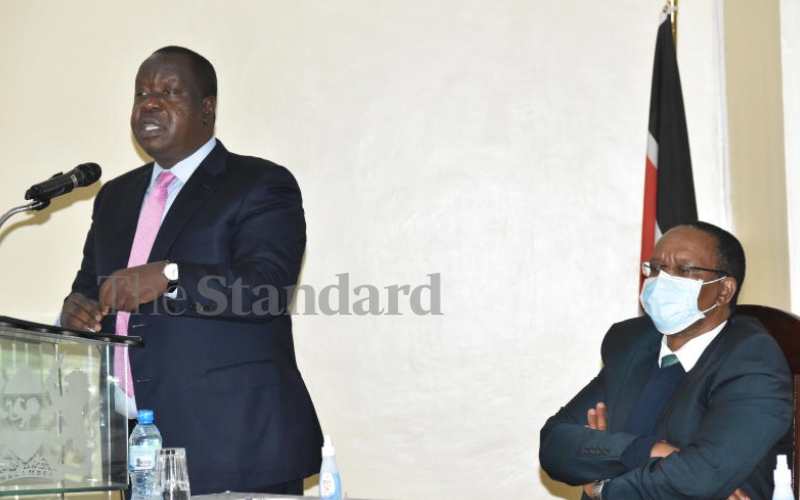 Tension remains high in Laikipia County even as the National Security Advisory Council (NSAC) met last evening to review the situation in the volatile region following the killing of two more people on Friday.
A total of 12 people have now been killed in the region over the last three weeks following a wave of banditry attacks.
The killings at Ratia village in Laikipia West came less than 24 hours after local leaders demanded that the national government declares Laikipia North and Laikipia West constituencies disturbed areas.
Reacting to the killings, Interior Principal Secretary Karanja Kibicho warned politicians not to whine if the government adopts a tougher strategy to restore order in the area.
Speaking in Kirinyaga County on Friday, where he inspected development projects, Kibicho said herders had ignored the government's order to move out of private ranches.
He said local politicians had been given ample time to resolve the insecurity problem but had politicized it.
"We are having an urgent security meeting to deliberate on how to flush out invaders who are killing innocent people in Laikipia," said Kibicho.
Laikipia County Woman Representative Catherine Waruguru said the situation had deteriorated in the last few weeks as banditry attacks claimed lives, leaving scores maimed.
"Insecurity in parts of Laikipia North and Laikipia West is getting out of hand. The number of lives and property lost is rising by the day. As residents, we recommend that the two constituencies be gazetted as disturbed areas," Waruguru said in a statement.
Area Governor Ndiritu Muriithi and Sossian MCA Jacob Edung have condemned the incidents.
"For how long will we lose innocent lives? The government must surely bring this to an end. Let us all look for a lasting solution," said Muriithi.
The killing of the two happened barely hours after Rift Valley Regional Commissioner George Natembeya toured the warning illegal grazers to vacate the area.
On Thursday September 3, the raiders attacked the home of Zachary Gakuru and shot his 12-year-old daughter in the leg. She is currently admitted to Sipili Medical Center.
Mr Gakuru said the suspected bandits attempted to break into his house.
"They shot at the door several times but unfortunately, one bullet shot at her left leg. She is still in the hospital. We found over 41 spent bullets cartridges in the morning," narrated the father.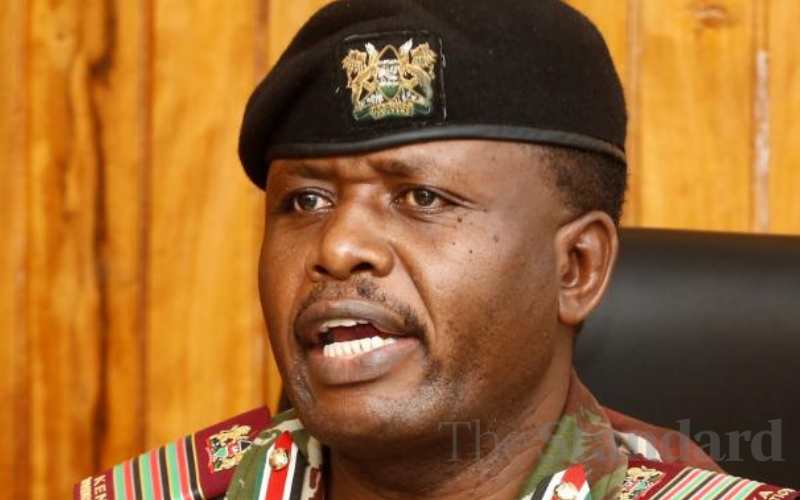 Tension is high at Miteta, Mirando, Wangwaci, and Ol Moran with some residents fleeing the region to the nearby Sipili and Ol Moran trading centers.
In the last three months, over ten people, among them two police officers, have been killed by suspected bandits believed to be from Baringo County.
According to a resident Benson Kamara, the men in Friday's attack were moving their livestock from Ratia village towards Ol Moran when they were attacked.
"It was around 4 am when they were moving their livestock for fear of their safety. They were shot and died on the spot. Over 40 cows were stolen," he said.
Over 600 livestock have been stolen so far.
Governor Muriithi has since vowed to shift his offices to Sipili trading centre to watch the situation.
On August 15, four security officers attached at volatile Laikipia Nature Conservancy were attacked by suspected bandits said to have been hiding inside the conservancy.
On August 2, a General Service Unit officer was killed at Ol Moran in Laikipia County. The officer was among those who were patrolling the Laikipia-Baringo border in the wake of the attacks.
The attack happened just a day after armed bandits raided Wangwaci village and killed one person. In the July 30 attack, the raiders stole 50 cows causing further tension and anxiety among residents who had, on July 29, withdrawn their children from Kabati, Mihang'o, and Wangwaci primary schools in Ol Moran.
Some of the most affected areas include Olmoran, Githiga, Sosian and Mukogodo Wards such as Munanda, Mirango, Kahuho, Ratia, Kamwenje, Miteta, Rubere, Nagum, and Survey villages.
On July 24, two GSU officers were shot and injured after they were attacked by gunmen in Laikipia North. The two officers were attacked in Loisaba Ranch as they were changing their car's tyre.
This now brings to seven the number of security officers who have been injured by bandits in the last one month in Laikipia County.
Two weeks ago, Martin King'ori, aged 33, was cycling home when he was killed.
Farmers in Laikipia have turned targets of the herders who are moving door to door shooting and also killing to cause fear and Panic.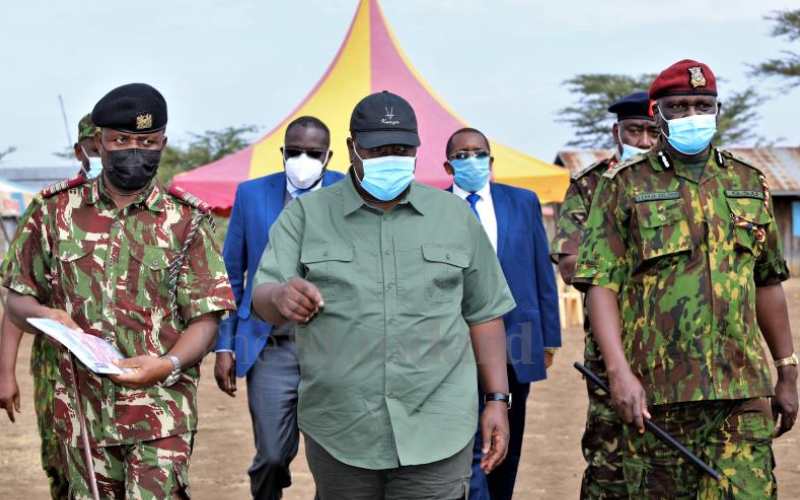 The scare has since seen schools closed and deserted.
Waruguru has written to Cabinet Secretary Fred Matiang'i to arrest any politicians found to be behind the attacks, saying that it has taken a political move.
Waruguru, at the same time, petitioned Lands Cabinet Secretary Farida Karoney to issue title deeds to community land in Laikipia North and Laikipia West to help curb the wave of violence in the hot zones.
Speaking at in Fort-Ternan trading centre in Kipkelion West constituency, Waruguru argued that the land ownership documents will put to an end the violent trespassing of land and ranches by herders from neighbouring counties.
"We also demand that the local administrators in the affected zones especially the chiefs and their assistants be vetted afresh," she said.
"One can denote pattern from the electioneering period of, 1992,1998, 2007,2012,2017 and now towards the 2022 general election the conflict has resumed," she said.
Laikipia County Commissioner Daniel Nyameti said that more police officers had been deployed to the volatile area.
"Our officers are on the ground and we are pursuing the attackers. More police officers have been deployed to the Baringo-Laikipia border," said Nyameti.
[Additional reporting by Nikko Tanui]