Police urged to probe murder of Kisii couple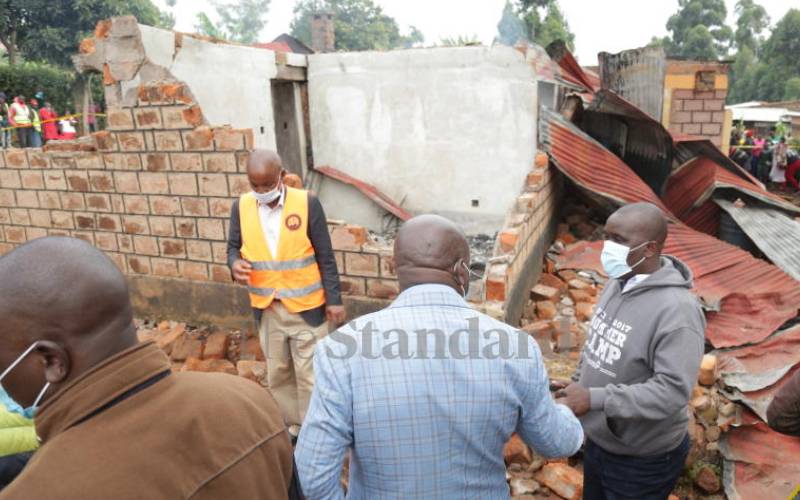 The police have been urged to bring to book those who killed a couple and set their bodies ablaze in Itumbe market, Kisii County, a week ago.
The bodies of retired teacher Charles Moruri and his wife Florence Moruri, the headteacher of Gekongo Primary School, were found in their house, burnt beyond recognition.
Neighbours said the house had completely been razed by 3am when they were awoken by a loud bang.
County Police Commander Francis Kool said police are investigating the cause of the fire.
"We don't want to speculate on what happened. Let us allow the investigating team to do their work and give us their findings. We will listen to the family and piece up all the information we have," Kool said.
It has emerged that the late Moruri had complained to a family member and the media that he had received threats from a police officer at Itumbe Police Station.
Moruri, a member of the community's security committee, had allegedly reported to senior officers possible collusion between three officers and individuals accused of burglary in the area.
Moruri's son Caleb Mogoa said a number of properties had been stolen from their home and from their neighbour's house.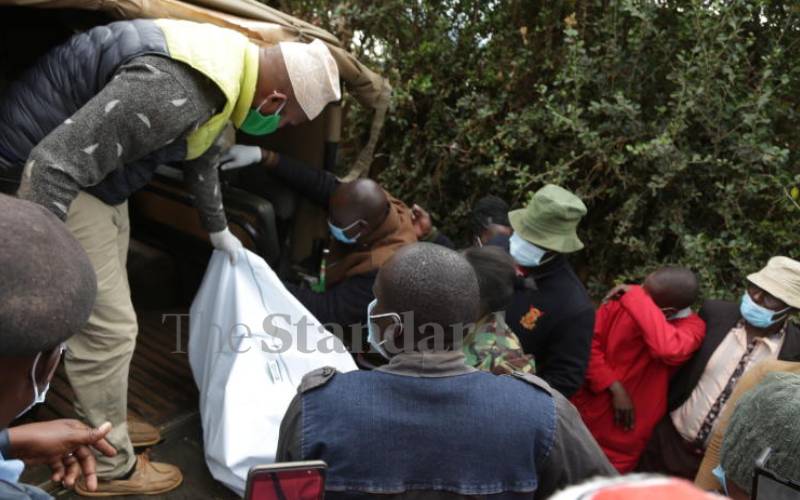 "We had reported to the police and had given names of all the suspects. No action was taken. We are aware that my late father had been threatened by a known police officer. We tried to seek help from senior officers but all efforts were in vain," he said.
Mogoa said he called both his parents on the fateful day but the calls went unanswered.
"I always call them every evening but on Wednesday night, as early as 9pm, the calls went unanswered. They went off at around 2am. It is unbelievable that someone decided to kill my parents in such a gruesome manner," he said.
Florence's brother, Amos Ooga, said he had met with his brother-in-law three days before the fire incident.
"He told me of the threats he had received from the officer. We went to report to Kisii Central Police Station but were referred back to Itumbe Police Station," he said.
Ooga said they had agreed to meet on Thursday morning and proceed to meet the Itumbe Sub-county police commander.
"Unfortunately, that morning as I was preparing to go meet him, I saw on social media that he had died in an inferno alongside my sister," he said.
South Mugirango MP Sylvanus Osoro condemned the incident.
"As the government pathologist leads his team to conduct a postmortem on the bodies, we demand nothing but justice for the affected family," said Osoro.
"Picture this, the victims were burnt beyond recognition, each in their room with no visible evidence of struggle to escape. But that is not even shocking enough, the greatest riddle is that the deceased shares a fence with a fully equipped police station."