Self-confessed serial killer Philip Onyancha freed for lack of evidence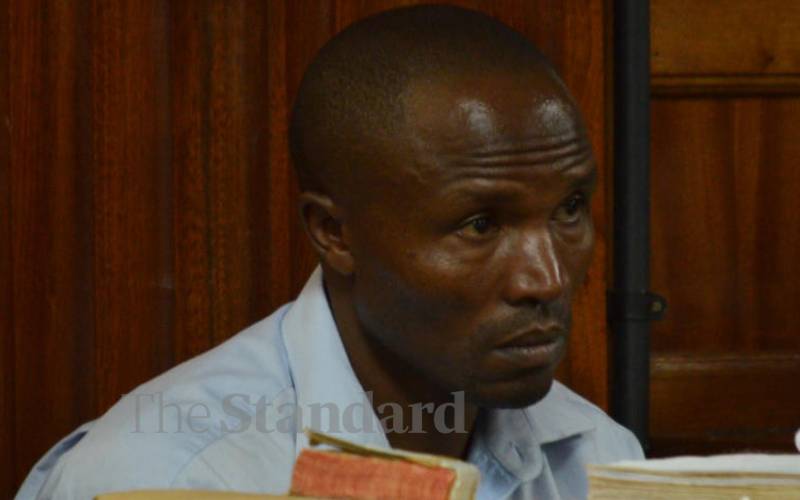 Self-confessed serial killer Philip Onyancha has been saved from the death penalty in one of the three murder cases he was facing for lack of evidence.
This was after he was acquitted for the murder of a woman in May 2008.
Justice Jessie Lessit ruled that the prosecution failed to prove beyond reasonable doubt Onyancha murdered Jackline Chepngetich on May 30, 2008, at her apartment in Mount Kenya building along Kombo Munyiri road in Nairobi.
Justice Lessit said although Onyancha may have been condemned based on his earlier confessions, he also deserves to be given his right to freedom irrespective of what is he is believed to have done.
"The lesson we learn from this is that we should give every human being their rights. The courts only give verdicts but judgment belongs to God. He is the true judge. He acquits, convicts, gives vengeance to those victimized and decides the fitting punishment in each case," ruled Lessit.
Onyancha hit the headlines in 2010 following police reports he had confessed to killing 17 women and drinking their blood in different parts of the country.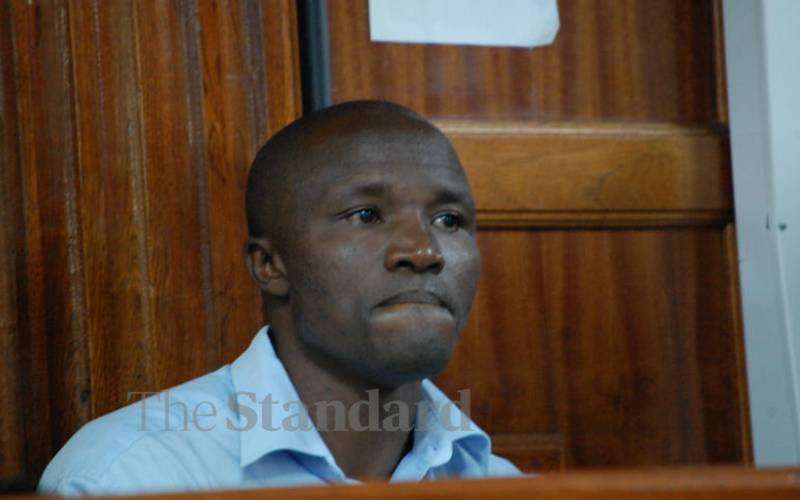 In the confessions filed in court, Onyancha allegedly told police investigators he used to be possessed by spirits whenever he met women he is accused of killing and drinking their blood.
According to excerpts of confessions recorded by police in June 2010, Onyancha said the spirits took control of him and led him into committing the macabre killings.
He however disowned the confessions during the trial, arguing he was not in his right senses when he made them.
On the issue of Onyancha's mental status at the time the offence was committed, Justice Lessit ruled he was not insane but was only disturbed by events in his life that destabilized his mental status.
"He was found to have suffered trauma and had a narcissistic mental disorder whose characteristics psychiatrists described as having an exaggerated sense of self-importance and pre-occupations with fantasies of unlimited success, power and brilliance and belief he was a unique person," ruled Lessit.
She said Onyancha seemed to have had unrealistic expectations in life and lacked empathy but that he has never been insane.
Since Onyancha was arrested and charged in 2010, two years after Chepngetich's death in 2008, the prosecution relied on circumstantial evidence and his confession since there was no witness.
The prosecution's case was that on the day Chepngetich was found dead in her flat, Onyancha was the last person seen in the house. They relied on the evidence of a security guard who said he saw Onyancha enter the house and leave in the morning.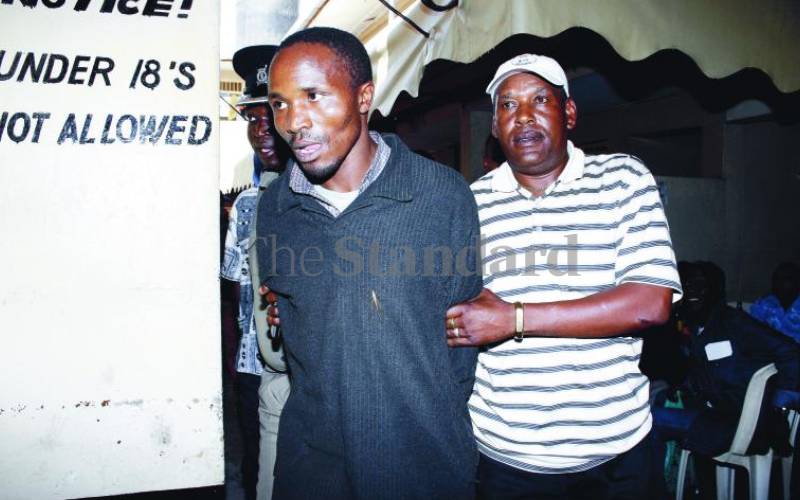 Justice Lessit however ruled that since the deceased was found dangling in her house with a rope on her neck, it was not possible to know whether she committed suicide by hanging herself or if she was strangled.
"Investigations into the murder of the deceased was wanting, the witnesses contradicted themselves and could not remember if they saw the accused at the apartment on the fateful day," ruled Lessit.
According to the judge, the investigators did not bother to call expert witnesses to confirm whether some handwritings on Chepngetich's bathroom belonged to Onyancha or whether a phone number she used to communicate with her brother before her death belonged to the accused.
The judge further wondered why the investigators failed to analyze bloodstains found on the deceased's door since it would have revealed whether she committed suicide or she was murdered.
"I find that the prosecution did not adduce evidence sufficient to cogently and firmly establish the circumstances from which the inference of guilt was sought to be drawn. The evidence adduced fell far below proof on the required standard of proof of beyond any reasonable doubt," she ruled.
She concluded that although the evidence by pathologists suggested that the deceased might have not committed suicide, due to the injuries on her neck, there was also no evidence that it is Onyancha who committed the murder.