Burden of increasing recurrent expenditure in county budgets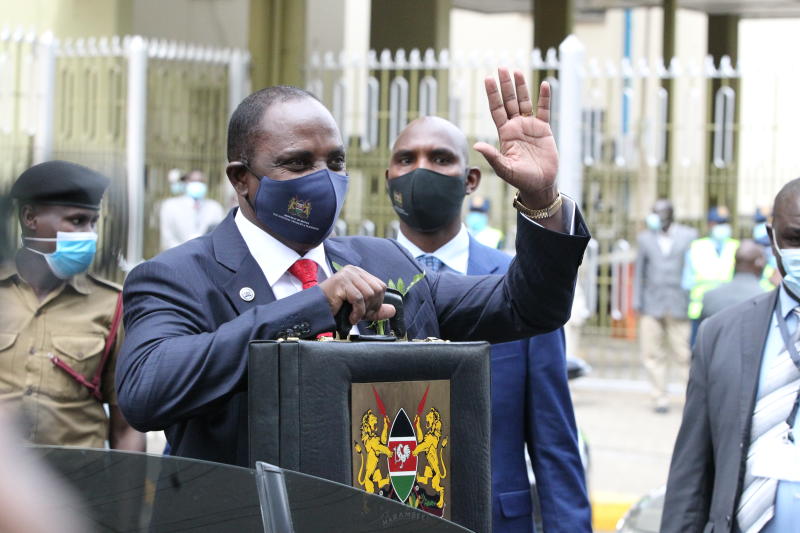 Counties continue to spend most of their budgets on personal emoluments as development suffers, eight years after the advent of devolution.
Many counties are struggling to settle pending bills amounting to billions of shillings, some dating back more than two years.
And in their 2021/2022 budgets, counties across Nyanza region have allocated most of their budgets to recurrent expenditure, as has been the trend in counties since 2013.
The Migori County assembly budget committee, in its appropriation report, said: "There is no clear road map which has been provided by the county treasury on how to effectively conclude these matters.
"We will enact an appropriate law to make pending bills a criminal offense."
The law requires that public finances are managed in accordance with the principles of fiscal responsibility, wherefore a minimum of 30 percent of the county government's budget is allocated to development.
For instance, Migori County will have an Sh8.8 billion budget in 2021/2022 financial year. Out of this, recurrent expenditure alone has taken Sh5.6 billion, which is almost 80 per cent of the total budget.
The county treasury plans to fund the budget through local revenues and national government grants. The county projects to collect Sh280 million in local revenues in the new financial year.
Among the highlights, the county assembly will get Sh886 million. Other allocations are Department of Agriculture (Sh396 million) and county attorney (Sh112 million). Finance and Economic Planning was allocated over Sh689 million.
The budget is a 12.8 per cent increase from the 2019/2020 budget (Sh7 billion). Health docket will get Sh2.2 billion.
In the Kisii County Budget presented by the Finance Executive Moses Onderi, a total of Sh8 billion has been allocated for recurrent expenditure as development gets Sh4 billion. The Health Department will also get Sh4 billion.
The Sh8.8 billion equitable share grew from the Sh7.7 billion Kisii received last year. The devolved unit is expected to generate Sh700 million locally. The county assembly has been allocated Sh1.1 billion, with recurrent expenditure at Sh977.9 million.
Sh82.1 million was set aside for completion of Gusii Stadium, while construction of the governor's residence will get Sh30 million.
Siaya's budget of Sh8 billion is an increase from Sh7 billion in the last financial year. Of this, Sh2.9 billion (36.7 per cent) will go to development, Sh3 billion (38.2 per cent) to recurrent expenditure and Sh2 billion (25.1 per cent) to operations.
In Homa Bay, the county assembly approved a budget of Sh8.6 billion with recurrent expenditure of Sh5.57 billion.
Governor Cyprian Awiti's office got Sh704.29 million, while the department of Tourism, Sports, Culture and Social Services got Sh235.13 million. Agriculture was allocated Sh569.42 million.
[Eric Abuga, Edwin Nyarangi, Olivia Odhiambo, Anne Atieno and James Omoro]