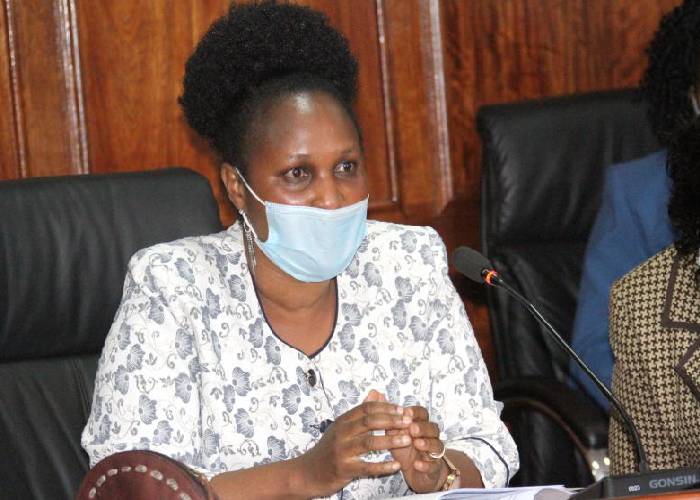 Kenyans including ODM leader Raila Odinga's son, Raila Junior, on Saturday, June 19, expressed frustrations on social media after they found their names enlisted as members of various political without their knowledge.
The revelation came after most Kenyans took to an online platform on eCitizen to confirm their membership through a link shared by the office of Registrar of Political Parties on Friday.
Most of them were shocked to find out they belong to political parties they don't subscribe to, terming the move a breach of the right to privacy.
They accused the office of the registrar of political parties and various political parties of violations of data protection law.
In a tweet, on Saturday morning Raila Junior shared his details being captured as an Amani National Party member.
He shared the screenshot of his membership showing he belonged to ANC with a question what is happening here?
Senior Software developer Stanly Mungai wondered how he was registered as a Jubilee Party member yet he has never engaged in political party activities in his life.
Mungai added that on the date indicated that he registered as a Jubilee Party member, he was out of the country.
"I have never in any way registered or involved myself in activities of the Jubilee party. On the date I supposedly registered to be a member, I was not even in the country. This rogue nation will one day kill us all with our "Consent." How do I get out of this mess?" he posted on his Facebook account.
Registrar of Political Parties Anne Nderitu on Friday share the link [email protected] through which members of the public could verify their political party membership status.
In defence
The office of the Registrar of Political Parties on Saturday defended itself from the accusations, saying they don't register members on behalf of political parties.
"Recruitment of members is done by political parties according to individual party constitutions," said the office of the registrar.
City lawyer Dunstan Omari also absolved the registrar of political parties from any wrongdoing saying the registration of members is a sole political party responsibility.
"The office of the registrar of political parties has no mandate in law to register members on behalf of the party, this mess belongs to parties themselves," he said.
He said it was a forgery for any person to be enlisted as a political party without their knowledge, encouraging those aggrieved to sue the respective parties.
"It is illegal because the party has obtained your details including your signature without your knowledge, that is forgery," he told The Standard.
While announcing the piloting of the online service on Friday, Nderitu said the move was to enhance services including the management of independent candidates, party membership recruitment and registration.
"This office will update the political parties' management information system and link services to the eCitizen platform to leverage on the existing infrastructure," she said.