PS calls for more attention to climate crisis despite Covid-19 mess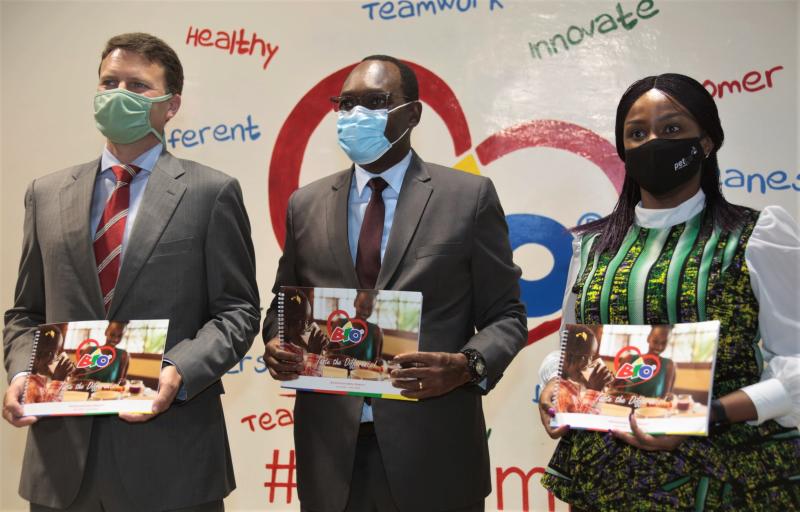 The Government has declared climate crisis, biodiversity loss and pollution resulting from improper waste management as the other pandemics that may hamper citizens' wellbeing if not mitigated.
Speaking to 'The Standard' yesterday, Chris Kiptoo, the Environment and Forestry Principal Secretary, said the emergencies needed to be considered twin crises along with the Covid-19 pandemic, and addressed concurrently.
He said Kenya required at least $62 billion (Sh6.7 trillion) to address climate change through mitigation and adaptation.
While releasing its updated Nationally Determined Contribution in December 2020, as per the Paris Agreement, Kenya said it would mobilise resources to raise 13 per cent of the $62 billion. The remaining 87 per cent of the money, which is needed between 2021 and 2030, is expected to come from international support.
Earth Day
Yesterday, as the world marked Earth Day, Dr Kiptoo said the country had lost more than 50 per cent of its biodiversity, and appealed for balance between production and consumption, as well as increased tree planting to bring back the beautiful landscapes the country harboured in the past as a way to mitigate the crises.
"Unless we address these, it will be difficult to live well," the PS said.
The PS added that the government had heightened regulations regarding waste management through various policies, but called for more effort on reuse and recycling through simple measures like waste segregation, even at households.
Yesterday's was the 51st anniversary of Earth Day, celebrated every year, and the theme this year was 'Restore Our Earth'.
Meanwhile, US president Joe Biden hosted at least 40 leaders at a virtual summit in the White House, where the country unveiled an updated carbon pledge that will see its emissions, as at 2005, nearly halved by 2030.
"This is the decade we must make decisions that will avoid the worst consequences of the climate crisis," Biden said at the beginning of the two-day summit.
President Biden made climate change a key focus in the early days of his administration, returning the country to the Paris Agreement within the first 24 hours of his rule.