Dock Workers Union aspirants meet to resolve issues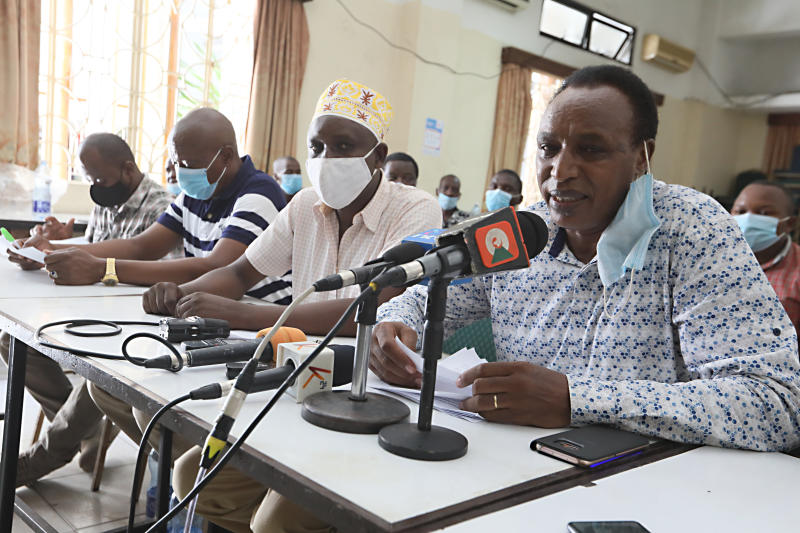 The embattled Dock Workers Union (DWU) general secretary has called a meeting today (April 21) to be attended by aspirants for various positions to resolve all grievances ahead of the May 20 elections.
Mr Simon Sang, in a circular dated April 17, said the purpose of the meeting was to resolve the issue of the election board that has raised protests from aspirants and some union members.
The meeting has been called at a time aspirants and some members want Mr Sang and the outgoing union team to stop micromanaging preparations for the polls.
Some members have even asked Mr Sang to stop using the union vehicle, which he has obliged.
Sang also announced that there will be a National Executive Committee meeting tomorrow at the union boardroom to ratify the resolutions of aspirants as per the union's constitution.
The union will hold a special conference on Saturday at Bandari Maritime Academy to approve the resolutions of all stakeholders.
At the same time, Edward Opiyo, an aspirant for the general secretary position, has urged the Central Organisation of Trade Unions (Cotu) Secretary-General Francis Atwoli to intervene and ensure free and fair elections.
In a letter to Mr Atwoli dated April 16, Opiyo said there was no election board in place to conduct the elections and hence the outgoing officials, led by Mr Sang, were still handling union affairs after the expiry of their term on April 12 despite being interested parties.
Opiyo also asked Atwoli to assist the DWU team to complete the registration of the Collective Bargaining Agreement (CBA) with Kenya Ports Authority (KPA) management that has taken two years. He blamed the delay on red tape. [Patrick Beja]