Police pursue killer gang linked to Likoni attacks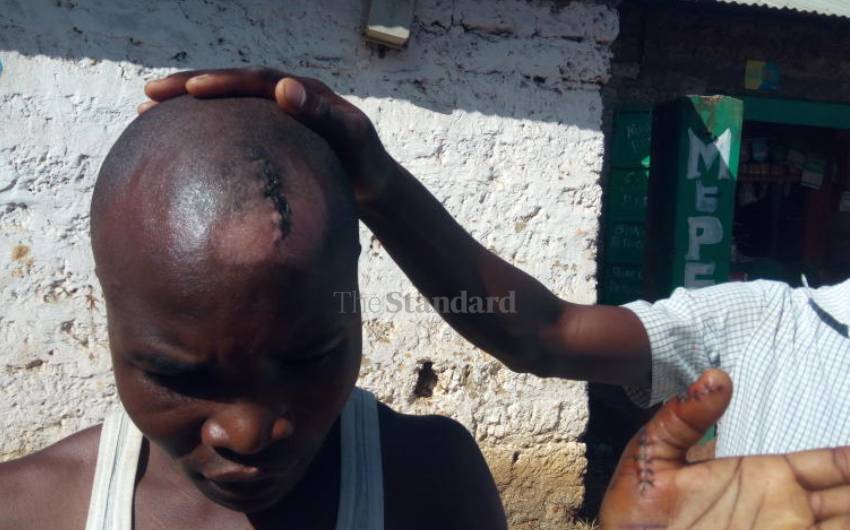 A dreaded gang going by the name 'chafua' is behind recent spate of robbery and violent attacks near the Liwatoni floating Bridge in Likoni, Mombasa.
Likoni police boss Jectone Opengo said some members of the gang, who had been terrorising residents and boda boda operators, had been arrested and arraigned.
"We have crucial leads and we are hunting them down. We arrested some in the past and after being taken to court they are now out on bond," said Mr Opengo.
On Saturday, the gang attacked a boda boda rider and slashed his left hand. The gang threatened to kill the victim, Damiano Rapando, if he continued transporting people to Liwatoni Floating Bridge.
"They damaged my motorcycle. My passenger escaped. If they can attack us at 6pm, what will happen once the curfew is lifted," said Rapando.
A week ago, seven other people were attacked nearby, at Peleleza, and their valuables stolen.
Yesterday, tension was high after boda boda riders vowed to revenge the attack. The boda boda riders said they would not sit back and watch as their members were attacked, yet the government is doing nothing to protect them.
Rapando said he was taking a passenger to the footbridge when he was stopped by two men before eight others emerged from nearby shanties.
"They asked why I was taking the passengers to the bridge. They threatened to kill. One of them slashed my hand," said Rapando.
The latest incident has also been condemned by religious leaders, who now want residents protected.
Coast region chairman council of bishops, Dr Joseph Maisha, said the criminals were giving Likoni a bad name. He asked the authorities to restore peace.
It is believed that the armed group is connected to the one that had been extorting motorists at the Liwatoni Footbridge.
The gang was collecting Sh50 from each boda boda in the morning and similar amounts in the evening, while it demanded Sh100 to Sh200 from matatus.