Versatile Lillian: Fixing BMW bikes and 30-ton trucks is her pleasure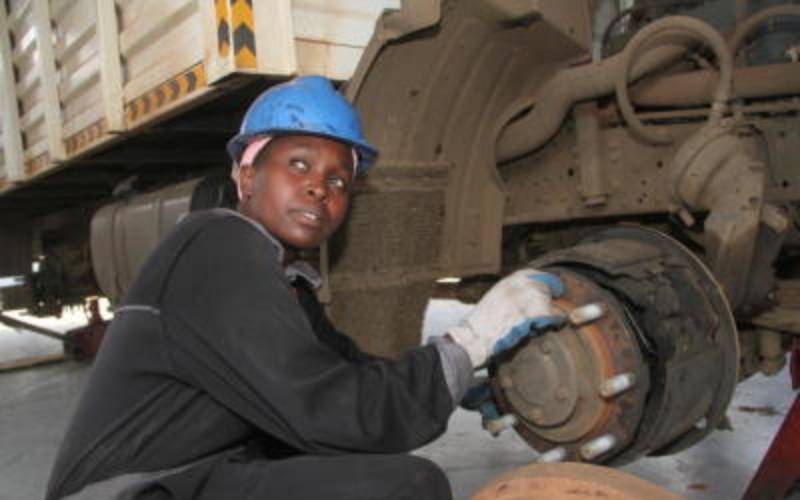 It is a busy Saturday morning at Simba Corporation garage in Nairobi and Lilian Murugi, one of the mechanics there holding spanners in one hand and a car jack on the other, ushers us briefly into her world of fixing bikes, heavy-duty trailers, and trucks.
She has just finished fixing a faulty truck's oil tank.
Wearing an oil-spotted black apron and a helmet perfectly fitted on her head, you wouldn't easily pick out Murugi from her 14 male colleagues.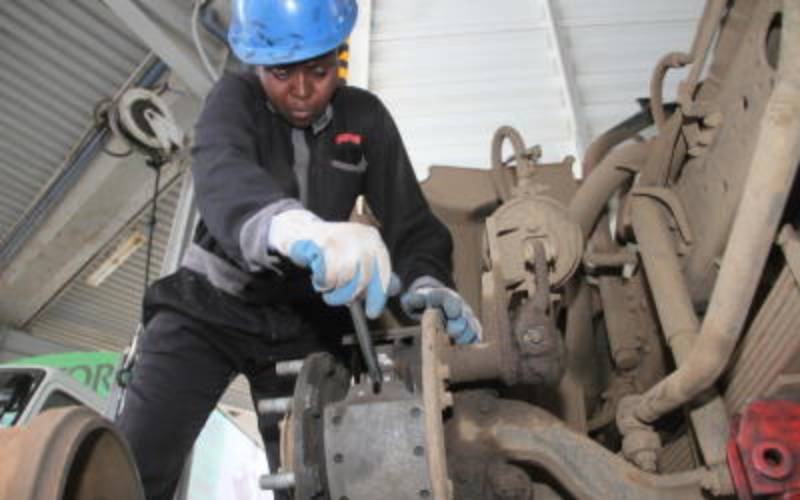 Murugi, 26, was first attached to Simba Corporation's small cars section in 2016 but would later transition to the heavy commercial vehicles division.
Murugi repairs BMW police chase bikes, making President Uhuru Kenyatta one of her clients.
"The most memorable moment was when I was assigned to repair a presidential escort motorbike that had been involved in an accident. I was still new in the industry but that task gave me a lot of excitement. Laying my hands on what I only saw on Television and during presidential functions was both fascinating and a sign that I was on the right track," she said.
CAREER PATH
The complexity of the high-speed BMW motorbike that costs about Sh5 million excited her and she kept asking for test drives after finishing the repairs. Again she knew the bar had been set high for her.
Murugi grew up aspiring to solve complex problems. During her school life, she wanted to either pursue Actuarial Science or Forensic Science.
"I wanted to be a detective where I would unravel complex situations. Things did not turn out as I wished but since I had an interest in fixing cars, I decided to give it a shot," she said.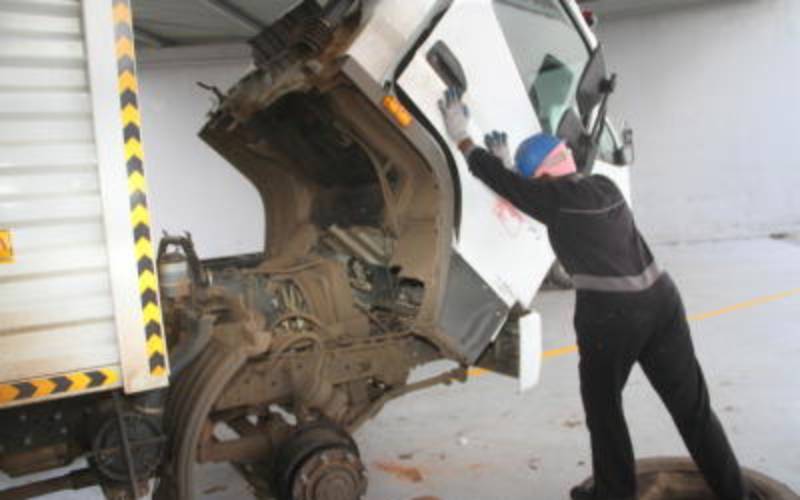 Securing employment at a motor vehicle spare parts shop in Dandora was the first pointer that she needed to channel her energy in what she loved most - handling and fixing cars. "I knew where every part fitted in a vehicle but I could not do the job. So I enrolled for a mechanical course at a vocational training institution based in Githurai through a Simba Foundation sponsorship and after I completed studying, the company gave me a job," she told The Standard.
Being the only female mechanic in the team of 15 technicians, Murugi said she hopes her story will inspire other women to pursue their dreams even in careers seen as a reserve for men.
JOB OFFERS
On a typical day, she handles about seven heavy commercial trucks.
Her determination to secure a mechanic job saw her attend a Motor Show at the Kenya International Convention Centre in 2015.
While other fans attended the function to watch cars, Murugi's mission was to distribute her Curriculum Vitae to motor companies that took part.
"I received calls from 10 companies with job offers," she added.
Murugi's social life is as unique as her career choice, which could be the reason she doesn't have many female friends.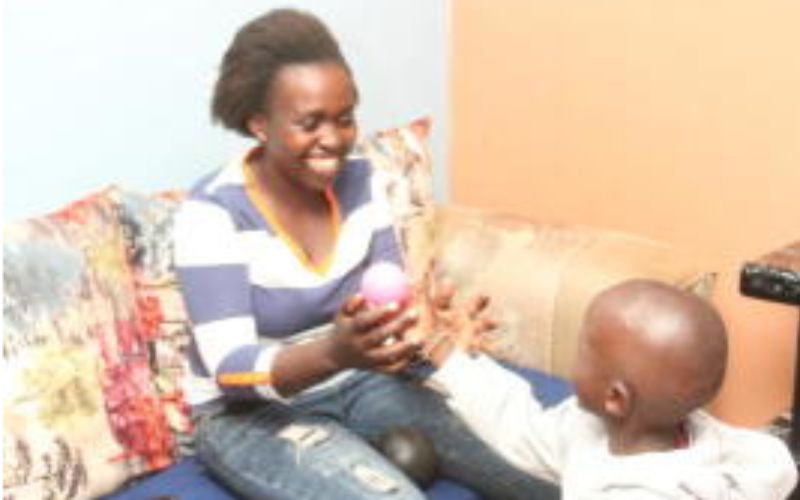 Juggling work and parenting her two children, she said, has been a challenge but she has learnt to strike a balance over time.
Her family, she noted, has been her biggest cheerleader and has always encouraged her to follow her dream.
Her male colleagues at the garage admitted to having tapped into her excellent expertise.
Emmanuel Onyango described her as a teachable colleague who is ever willing to learn.
"It is not easy being a woman in this male-dominated industry but she has proved that women can do it even better," said Onyango.
Ernest Mwangi who supervised her when she was an attachee said Murugi's expertise in performing some tasks was admirable.
"She is easy to work with and her expertise is admirable. She handles quite complex repairs effortlessly," Mwangi said.
Murugi's manager Peter Nderitu said she is a committed technician who is always ready to learn new things.
"If she thinks something is not clear, she comes to me or her immediate supervisor and if she's not satisfied with our explanations, she summons both of us for clarity. She has mastered the art and she excels in many areas. She can service more than three trucks in few hours," he noted.
At the garage, there is no such thing as soft tasks for Murugi. The work is assigned equally and there are usually no exceptions. "If she's the one supposed to handle engine repairs on a particular day, she gets her job card and starts working on the trucks," said Nderitu.
Murugi said her favourite task at the garage is fixing brakes.
"I enjoy fixing brakes and removing tyres. Most clients hesitate, thinking that I do not have the muscle to do the job, but they're usually amazed at the results," she said.