The Obamas: The clan that gave the World a leader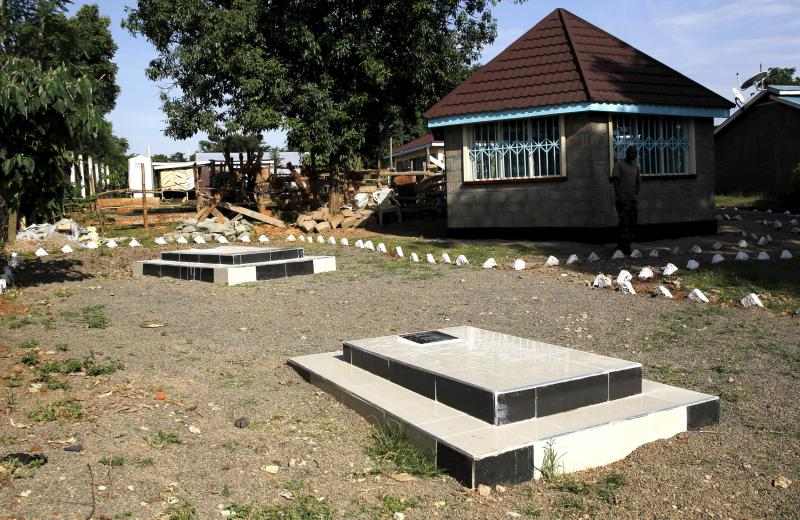 Mzee Hussein Onyango son of Obama Opiyo was born around 1895 in Kendu Bay South Nyanza currently known as Homa Bay County.
He would the ancestor of a truly cosmopolitan family.
Today, the mother of ex-US Barack Obama's half-brother, Malik Abong'o Obama died while receiving treatment at a UK hospital, the family has confirmed. Led by Malik's other brother, Aoko's relatives, Said Obama, told Standard Digital that the matriarch, 81, had been ailing for a while.
At that time both Christianity and Islam the two dominant religions around Kendu Bay were not there. Hussein Obama was therefore to the Luo pre-colonial religion.
The colonialists introduced mechanised water transport immediately after the railway line reached Kisumu in 1906.
The first steamships that docked in Kendu Bay brought Nassir an Arab who established the first basic point of exchanging goods with the locals.
It may have been basic items like salt, sugar, hides and skins. With the regular lake steamers docking there, the place became a beehive of barter trade within a short time.
The locals nicknamed the place 'Ka-Nyasoro' a corruption of the Arab's name.
The first converts from atheism to Islam were the locals who were employed by the few Muslims who were now settled. Through intermarriage, many more were converted into Islam. That is the cultural disruption Hussein Obama encountered at a young age.
The converse was to join the SDA church which had also set camp on the nearby Gendia Hills. It is no wonder there was a harmonious relationship between the Christians and the Muslims.
Hussein Obama was forcefully recruited into the Kings African Rifles to fight in World War I which took place between 1914 and 1919.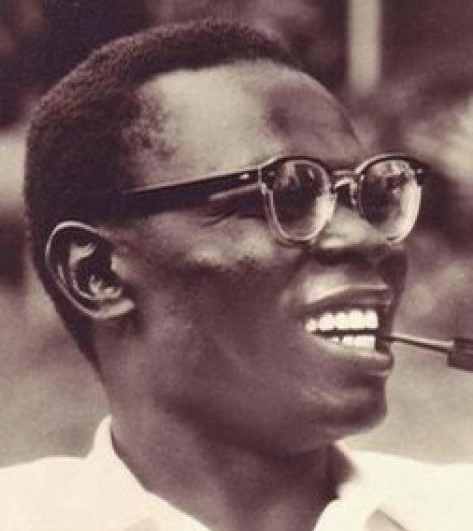 Before he was born the grandfather, Obama Opiyo had moved to Karachuonyo in the early 19th century from Kogelo Alego Siaya.
Opiyo died around 1934 and was buried in Kanyadhiang' village, Kendu Bay. Hussein Obama had two brothers, Ndalo Raburu and Salmon Oguta.
Being a Muslim, Hussein Obama had to marry fellow Luo Muslim girls.
His earlier marriages to Halima and Sophia who however did not last for long before walking out of the marriages. He eventually married Habiba Akum Njoga in 1936 while still living in Kendu Bay.
Akumu bore him Sarah Nyaoke in 1934, Barack Hussein Obama Snr in 1936 and Hawa Auma in 1942.
Hussein Obama had differences with Akumu and they divorced. He married Sarah Ogwel Obama a.k.a Mama Sarah who died a few days ago.
Akumu went on to remarry somewhere else but in the nearby Kosele Village. Then something happened.
One day Hussein Obama had an altercation with the then powerful leader in Karachuonyo Ker Paul Mbuya Akoko who was also the chairman of the African District Council (ADC).
It is said that Hussein Obama was a very aggressive and confrontational man who would not suffer fools easily. He had been to the war and was exposed to "civilization" having had worked as a cook to the governor's representative in Zanzibar.
He could read and write besides speaking both Kiswahili and some English. He, therefore, looked down upon village elders and thought he could if anything do better.
When an opportunity to fill a vacancy of chief arose, Hussein Obama expressed interest. That was the beginning of his deep regret because Paul Mbuya told him to his face that as an immigrant or outsider whose family migrated from Kogelo in Alego, he could not be allowed to be a leader in Karachuonyo.
Although he was born there and he was the third generation since his grandfather Opiyo had been born in Kendu Bay in 1833, in the eyes of Mbuya he was not eligible to be chief.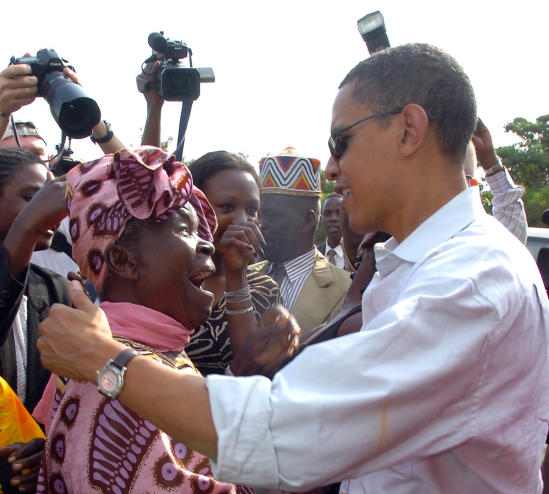 This stung Hussein Obama and it is said that he swore to Paul Mbuya that if that was the case he could as well go back to Kogelo because their land was still intact. Folklore has it that he prophesied that either he or his descendants would one day rule the world.
Immediately, he began arrangements to go back home to Kogelo. All his other brothers and uncles remained in Kendu Bay.
Barack Obama Sr was a toddler when the family moved back to Kogelo. He started school at Ngiya Mission a distance away and Mama Sarah, his stepmother, took charge of his life from then onwards.
He eventually went to Maseno School. Barack Hussein Obama Snr was never a practising Muslim although his parents were and his middle name was.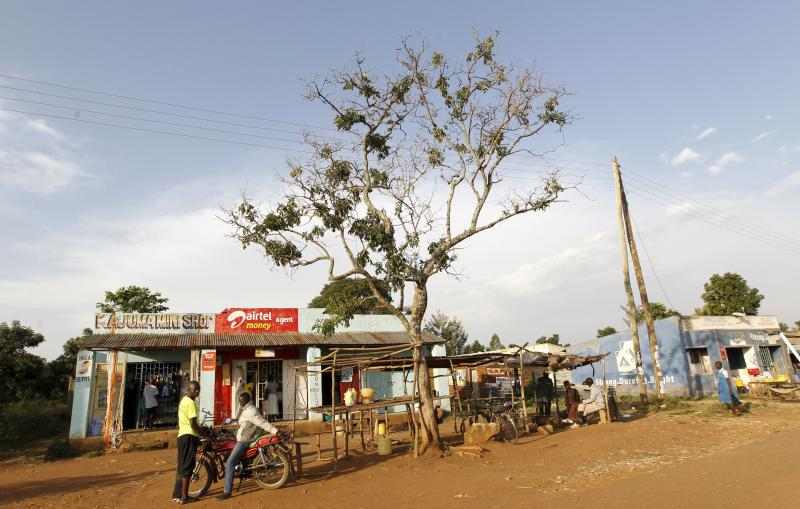 He spent most of his teenage life in Kendu Bay and rarely reconciled or embraced his social life with Kogelo the land of his ancestors.
Barack Obama Snr even married Keziah Nyandega a Christian in 1957 when he was just 21 years old.
Before he went to the USA for further studies he had a son born in 1958 who he named Roy Abong'o Obama nowadays known as Malik Obama. The second child was named Rita Auma Obama.
In the USA Barack Obama Snr's middle name became silent and he married Ann Dunham and later on Ruth Baker and Jael Otieno - all Christians. Among Keziah's children, only Malik is a practising Muslim.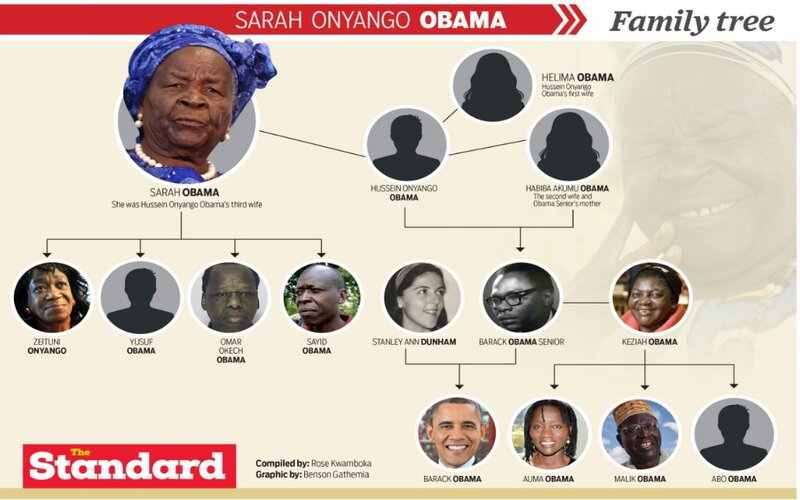 Mama Sarah on the other hand was a staunch Muslim by birth and lifestyle. All her children Omar Okech Obama, Said Obama and Masat Obama fully embraced the Islamic faith.
When Hussein Obama's grandson Barack Obama became the president of the USA in 2008, it was like a fulfilment of what his grandfather had promised Paul Mbuya many years ago.
The chicken had finally come home to roost. The matriarch's decision to abandon everything in Kendu Bay and retrace his routes back to Kogelo in Alego seem to have complicated matters for Barack Obama Snr because when he passed on in 1982 in a car accident his friends were in a dilemma.
Some believed he was from Kendu Bay and those who perceived him to be an Alego son of the soil.
Indeed, the Obama family is like Kenya's United Nations where members drawn from different regions or religions live in harmony under the sky.