Status of Sh40b for counties in jeopardy as Speaker recalls House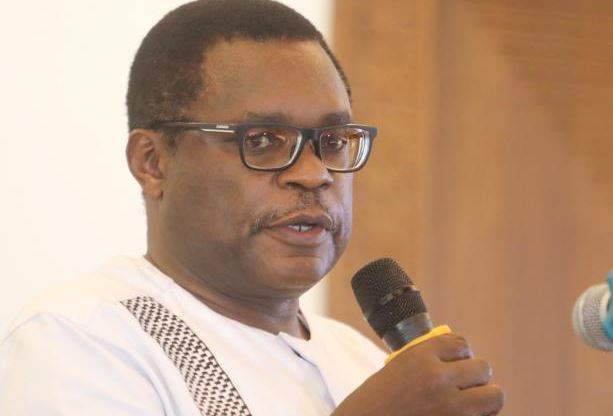 Senate Speaker Ken Lusaka (pictured) has recalled senators to consider the annual Division of Revenue Bill, (DORB) 2021.
The senators are set to push for a new legal provision to disburse the Sh39.8 billion conditional allocation to counties in the proposed next budget.
The DORB shares revenue raised nationally among the two levels of government.
The proposed changes to the Bill, to exclude conditional allocation from government and development partners, are in line with a court ruling made in 2016 that these funds should not be part of the annual financial law that share revenue between the two levels of government.
As a result, the lawmakers are proposing a law, the Conditional Grants Bill that will come up with a schedule of how funds from the national government and those signed on behalf of counties are spent and audited by the Senate and not the National Assembly.
On Friday, Lusaka recalled the House for a special sitting on Tuesday to swear in Garissa Senator-elect Abdulkadir Haji and to consider the Bill.
Earlier, the Senate finance committee, chaired by Kirinyaga Senator Charles Kibiru, met with officials from Treasury, the Attorney General's office and the Commission on Revenue Allocation to consider the Bill seeking to share over Sh1.7 trillion raised nationally.
The Bill proposes that Sh370 billion goes to counties as equitable share and Sh39.8 billion as conditional allocation, including Sh7.2 billion for Medical Equipment Systems.
"Conditional allocation should not be part of the DORB as allocation to counties. It should be part of the national government vote. Ideally, Articles 202 and 218 of the Constitution provide that there should be a separate framework on how these funds are dispensed and audited," said Makueni Senator Mutula Kilonzo Jnr.
The committee yesterday affirmed that the DORB would have to be amended to exclude the provision of the said conditional allocations to comply with a court judgement.
If DORB is passed with the amendments, the provision for conditional allocations will not be part of the Division of Revenue Act.
The Kibiru-led committee was concerned about whether the amount would still be disbursed to the counties given the absence of proper channels for its disbursement.
"The court ruling directed Treasury to come up with a framework in which we can get the conditional allocations. The Cabinet Secretary is currently working on the framework," said Laikipia Governor Ndiritu Muriithi, who is also the chair of the Council of Governors' (CoG) finance committee.