Governor Kinyanjui appoints new Public Health Chief Officer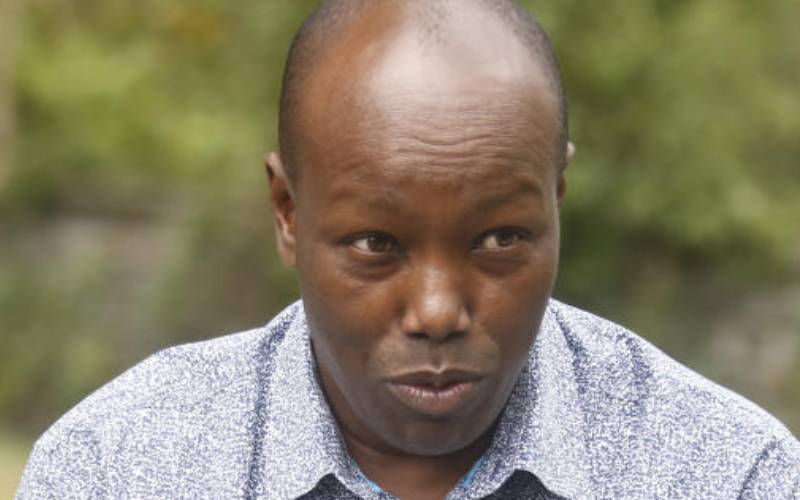 Nakuru County Governor Lee Kinyanjui has appointed a new Chief Officer to the Health Department to fill the void left by the demise of Mr Samuel King'ori. King'ori succumbed to Covid-19 on March 22, 2021.
Governor Kinyanjui Thursday appointed Dr Daniel Wainaina Ndung'u to the office in an acting capacity.
"This is to inform the public that Dr Daniel Wainaina Ndung'u has been appointed acting chief officer for Public Health effective immediately," said Kinyanjui in a statement.
Prior to the appointment, Dr Wainaina, who holds a Bachelor of Medicine and Surgery degree and a Masters in Public Health, served as the county's Deputy County Director of Medical Services.
"Dr Wainaina is an experienced medic having worked as a Medical Officer at Nakuru Level Five Hospital, and as a Senior Medical Officer in Eldoret East," said Kinyanjui.
Eulogizing King'ori in March, the governor described the late Chief Officer as 'a committed servant leader, who greatly supported the county in its response to the Covid-19 pandemic'.
"He was in the forefront in the fight against Covid-19. He mobilised, trained, and coordinated the public health workers as well as vulnerable groups in the county. He was instrumental in laying our healthcare strategy plan that resulted in the upgrade of service delivery and infrastructure. He was very passionate about results and took great pride in making Nakuru a better county," said Kinyanjui.
King'ori was the third senior member of the executive to succumb to Covid-19 in the county.
The county's Deputy Director of Political Affairs, Wilfred Chebochok, had six days earlier succumbed to Covid-19 related complications.
James Ochieng', the county's Director of Roads and Transport, succumbed to the virus in September 2020.
Speaking on April 3 following the imposition of a lockdown in five counties, including Nakuru, Governor Kinyanjui said health facilities were under immense pressure to deal with the rising number of patients.
"Nakuru County Health Department has been under immense pressure due to the number of people who have turned positive and in need of medical attention. All ICU beds in the county are full and in the last three to four days, we have had to transfer patients out of Nakuru," said the governor on April 3.
He added: "We are also working to expand oxygen supply to public and private hospitals. We, therefore, appeal to the National Government through the Ministry of Health for more support to make sure oxygen is available in public and private health facilities."