Counties up in arms against national government again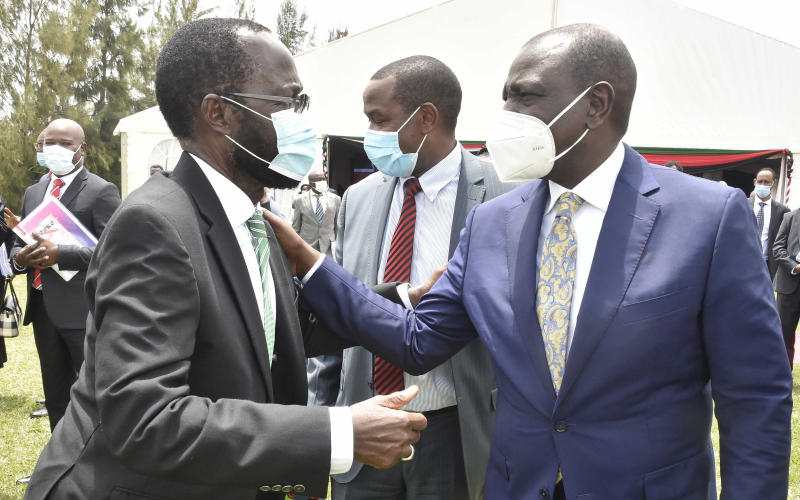 The Council of Governors has threatened to take drastic action against the National Government over delayed disbursement of funds to counties.
The Council, in a statement on Wednesday, April 7, said county governments were yet to receive their equitable share two months to the end of the current financial year.
The statement, signed by Kisumu Governor Peter Anyang' Nyong'o, who is the chairperson of the Governors' Health Committee, said the funding delay negatively affected counties' preparedness to combat Covid-19.
The Council gave the State an ultimatum ending on April 15, saying "drastic action" will be taken should the National Government fail to disburse the allocations.
"In this regard, the Council now strongly notifies the National Treasury that this inordinate four-month delay may lead to other drastic action for immediate disbursement of all the outstanding amounts owed to county governments before the 15th of April 2021," the statement said in part.
Twelve counties, which are in a Sh7.2 billion deficit, are among those affected by the delay. The money was to be disbursed to the12 regional governments in December 2020.
The State has not also released Sh78 billion owed to the 47 counties for the months of January, February and March.
The Council has further called for a meeting with the National Treasury, Health Ministry, NASCOP and other relevant stakeholders to discuss the current shortage on ARVs.
Nyong'o, in CoG's statement, said the meeting, which is scheduled for Monday, April 12, will seek to assess the prevailing situation and agree on the process that will initialise preparation of long-term measures.
Nyong'o said the Council's Health Committee had held a consultative meeting with HIV/AIDS high-burden counties and resolved that ARVs be made available to the people urgently.
He said currently there are counties with zero HIV infections.
"This means that the viral suppression of the people who are taking ARVs is compromised and increases their chances of dying due to HIV-related complications," Nyong'o said.
The governor expressed concern that pediatric ARV regimen, Kaletra, is in scarce supply in Kenya. According to Nyong'o, children are not accessing full ARV doses due to the unavailability of Kaletra.
"This will lead to treatment failure among the children. In this regard, the meeting has requested NASCOP to provide guidelines directing the inclusion of Nevirapine into the pediatric regimen,' he said.
Nyong'o advised ARV users against changing ARV regimen in the short term, claiming it might lead to resistance to the drug.