Long-distance truck drivers lament insecurity cases, call for talks with Government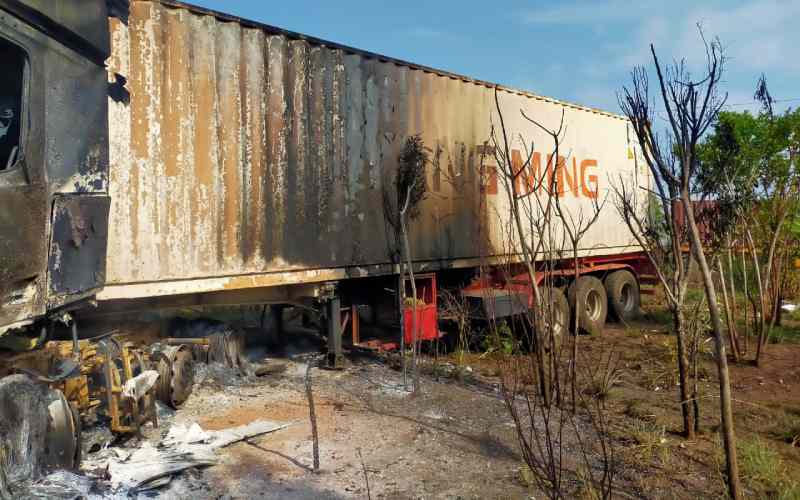 Kenya Long Distance Truck Drivers and Allied Workers Union (KLDTDAWU) has called on the government to intervene on the current insecurity cases endangering the lives of truck drivers travelling to South Sudan.
The professional association now wants a meeting with the government to guarantee them of the measures the government put in place in ensuring the security of long-distance drivers is paramount.
"We have urged all our members not to travel to South Sudan and any transporter who will send any drivers to that region will not be allowed," read a part of the statement by KLDTDAWU.
The union also advised drivers en-route to the insecure region to return or inform clients to pick their cargo from the nearest towns.
This comes a day after the Ministry of Foreign Affairs said it would seek assurances from the country's leadership and further warning Kenyan truck drivers from going into the said area.
Earlier, the Kenya Transporters Association had raised concerns over the increased number of Kenyan truck drivers being attacked along the Yei-Juba and Juba-Nimule Road in South Sudan.
"Following the increased incidences of insecurity, murder and violent crimes against foreign drivers; such as killing and burning of drivers, we wish to advise transporters not to use the Yei-Juba road as there is no guaranteed security," read a statement by the Kenya Transporters Association last week.
This after reports by International media houses and social media signalled a series of instances where vehicles were set ablaze upon attacks by an unidentified group of gunmen.