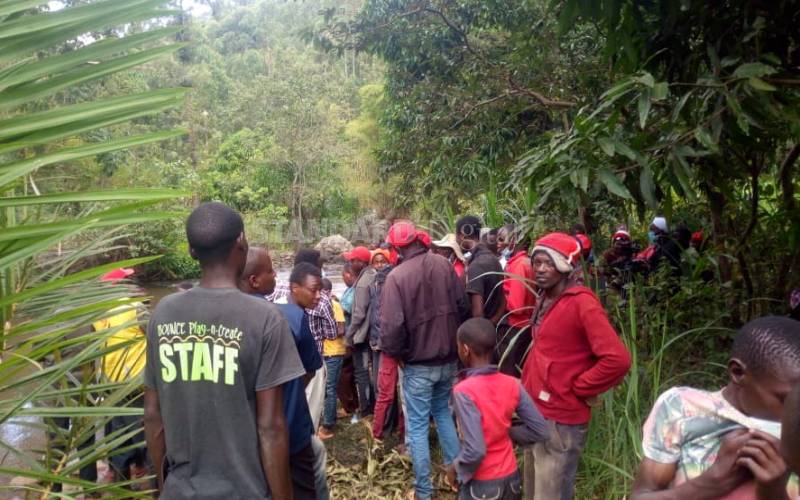 The body of a woman was found stashed in a sack and dumped in River Thuci on the border of Embu and Tharaka Nithi counties.
The body of the unidentified woman whose hands were tied was dumped under the bridge near a spot where a bus overturned a week ago.
Resident Florence Gichuki said some boys had gone swimming when they came across the sack.
"The boys alerted the residents who then started gathering as we waited for the police. When officers took more than three hours to arrive we opened the sack and found her."
Gichuki said the body had deep cuts.
The matter has been reported to the Kathageri police station.
Residents condemned the act, urging police in Embu and Tharaka Nithi counties to team up and arrest those responsible.
They also criticised the officers for taking too long to respond when called upon.
Embu East subcounty police commander Benjamin Muhia said police are treating the incident as murder and that investigations are underway.
He appealed to residents with any information on the incident to come forward.