Kenyans stranded in dash home to beat the clock before partial lockdown kicks in
President Uhuru Kenyatta has ordered the cessation of all movement into and out of the counties of Nairobi, Kajiado, Machakos, Kiambu and Nakuru effective Saturday, March 27, 2021.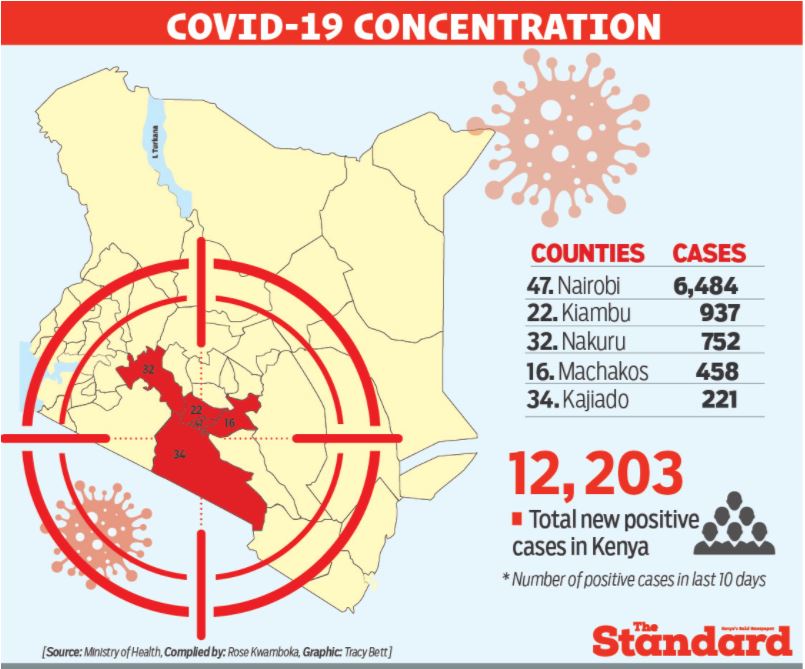 Addressing the nation at State House, Uhuru said the tough measures have been taken after the numbers escalated tremendously especially in the five counties from January this year.
At the same time, Uhuru announced a curfew that commences at 8pm and ends at 4pm in the five zoned counties and 10pm to 4am in the rest of the country effective at midnight.
Fares hiked in Nakuru
Fare from Nakuru to Nairobi doubled on Friday evening after President Uhuru Kenyatta announced a collective lockdown on five counties considered as hotspots for Covid-19 infections.
Most public transport saccos were charging between Sh1,500 and Sh2,000 from Nakuru to Nairobi from the usual Sh600.
Passengers stranded in Kisii
Several passengers have been stranded at the Kisii bus terminus after President Uhuru Kenyatta announced cessation of movement to five counties.
Majority of the passengers had travelled from Nairobi and Nakuru to attend funeral ceremonies of the loved ones.
Most families in Gusii conduct funeral ceremonies on Friday because of the religious beliefs of the Abagusii Community. This is to give time to most of the families to worship on Saturdays and Sunday.
Unscrupulous matatu operators hiked fares to Sh3,000 to Nairobi up from Sh800.
At 5pm Friday, passengers were still jostling to board the few vehicles available.
Mary Kemunto said she had arrived in Kisii Friday afternoon to attend to her sister's burial. "I have to go back to Nairobi. I left my two children with my neighbor."
Mary Sarange, a University of Nairobi student said she travelled home on Thursday to check on her ailing father but has been forced to go back to check out of the hostels. "I had locked all my belongings in the hostels. I need to get back to check out of the room otherwise I will be forced to pay for the entire period I will be staying at home."
President Uhuru announced the closure of all learning institutions except for students undertaking KCSE and those in medical school.
Most bus companies operating the Kisii-Nairobi route also ordered their respective drivers to have their vehicles driven back to Kisii.