Governor saves 26 women from Tanzanian jails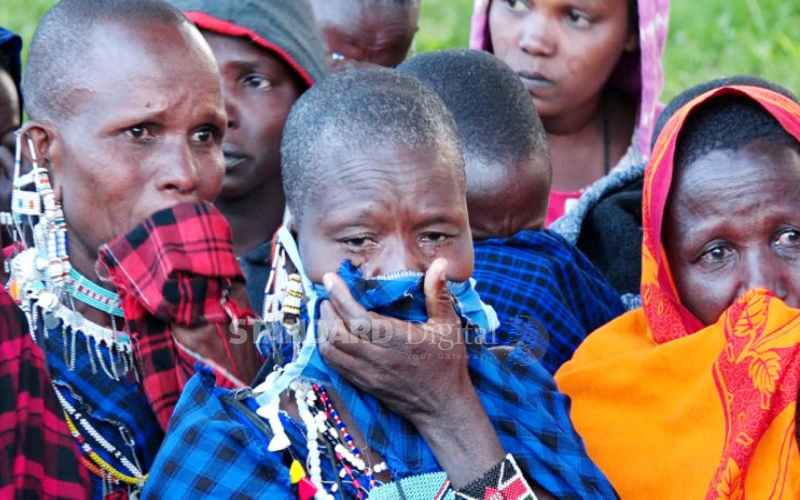 Kajiado Governor Joseph ole Lenku rescued 26 women from the county from serving a one-year jail term in Tanzania.
The women traders had crossed over to a Tanzanian market to sell their wares, where they were arrested, arraigned and convicted of being in the country illegally. They were each ordered to pay Sh1 million fine or serve one year in jail.
Governor Lenku flew to Tanzania on Thursday and engaged in high-level negotiations with Tanzanian security and judiciary officials to secure the release of the women most of whom are said to have left young children at home.
Interestingly, it is not the first time women from Kenya and Tanzania have gone across the border to trade.
By the time Lenku moved in to rescue them on Thursday evening, they had been in prison for four days.
Speaking to the Sunday Standard at the Namanga border after they were released, the women complained of hunger and thirst.
"Since we were arrested by the Tanzania authorities we have eaten nothing, not even water to drink was provided," said Joyce Santetua.
Lenku lamented that Tanzanian authorities had formed a habit of harassing Kenyan traders for no reason.
"Kenyans and Tanzanians trade across the borders on market days. These are innocent women traders and I urge the Kenyan Ministry of Foreign Affairs and the security agencies on both sides of the border to sort out this mess. Let them find a solution to this harassment," he said.
"This harassment is bringing unnecessary tension among people who trade among themselves a lot."
The border towns of Tarakea and Namanga in Kajiado Central are key entry points for horticulture traders from both countries.
It is not the first time that members of the Maasai community have landed in problems with Tanzanian authorities for crossing the border.
In 2018, Maasai herders had their animals confiscated for illegally accessing grazing fields across the border, charged in court, and their livestock auctioned to pay the fines.
Through Lenku's intervention, the herders were released and the Government gave them Sh54 million as compensation.