Youth challenged to take part in fight against climate change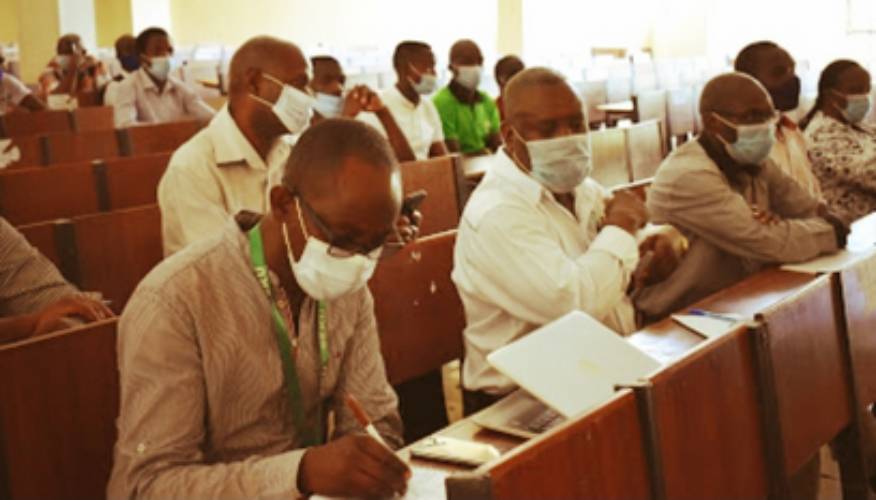 Climate change and climate variability pose major threats to the environment, economic growth and sustainable development.
Africa is the most vulnerable to the negative effects of climate change despite being the least polluter.
Notable effects of climate change include reduced agricultural production, food insecurity, increased incidences of flooding and droughts.
Other challenges are widespread disease epidemics, and increased risk of conflict over scarce land and water resources all of which could derail the government's progress in achieving Vision 2030, SDGs and the Big four agenda.
This vulnerability is aggravated by the interaction of multiple stressors occurring at various levels, coupled with the country's low adaptive capacity, geographical location and over-reliance on climate-sensitive sectors which impact the country's prospects for long-term economic growth and sustainability.
Kenya has plans and policies to address the aspects of climate change.
Key among them include the National Climate Change Response Strategy (2010), the first NCCAP (2013-2017), National Adaptation Plan (NAP 2015- 2030), Kenya Climate-Smart Agriculture Strategy (2017-2026) and Climate Risk Management Framework (2017).
Others are the National Climate Change Policy (2018) and National Climate Finance Policy (2018), Climate change Act 2016 among other sector plans and policies that address aspects of climate change.
There has been a gap between academia and industry as far as climate change is concerned which has partly contributed to the continued disconnect between the community and industry needs versus the quality of graduates transitioning upon completion of studies.
Through the USAID-funded strengthening KCCWG institutional systems towards effective delivery project', KCCWG conducted a public lecture at The South Eastern Kenya University in March with the overall objective of bridging the gap between academia and industry.
The inaugural lecture series focused on the International, national and county climate change policy landscape with panel discussions on strengthening linkages between industry and academia, youth engagement in climate change discourse as well as fostering Intergenerational equity for sustainable development.
The panellists led by coordinator, Elizabeth Mbugua informed the participants that in the past, young people remained passive recipients of the adverse impacts of climate change but they have been changing the narrative in recent years by playing a key role in shaping climate change discourse at different levels.
She expounded on some of the opportunities that exist for young people in the changing climate which included climate-smart agriculture, devolution, among others and challenged them to be active ambassadors of sustainable lifestyles.
Mr Chorian Boriot, Chairman SEKU environmental club emphasised the critical role played by young people in enhancing intergeneration equity for sustainable development.
Mr Amakobe, climate change and energy specialist at KCCWG felt that universities are well placed to strengthen dialogue on climate change discourse given the vast experience in research and existing linkages with research and development scholars and bodies such as World Meteorological Organization and Intergovernmental Panel on Climate Change.
A strong link between the industry and Universities thus presents an opportunity to tailor the research products relating to climate change with specific interventions depending on stakeholder needs.