Westgate hero Haji endorsed to succeed father at Senate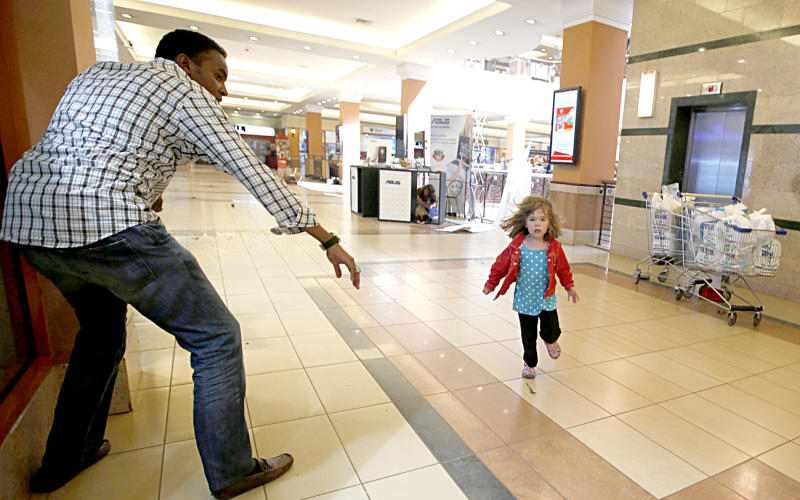 Abdul Haji, the soft-spoken man famously known for his courage to storm Westgate Mall during a terror attack, has been endorsed to succeed his late father Yusuf Haji as Garissa senator.
The family said in a statement after deliberations they have fronted the second-born son to finish his late father's second-term in the Senate.
Haji, a businessman, told journalists he had never considered himself a brave man before Westgate Mall attack.
He rejected the hero status, saying his instincts drove him into acting, with the initial goal of rescuing his elder brother, Director of Public Prosecutions Noordin Haji, who was trapped inside the mall.
"Any other Kenyan, with a gun like myself, would have done the same thing," he said at the time.
Mohamed Yusuf Haji, a long-time provincial administrator, who served two terms as Ijara MP before being elected twice as Garissa Senator, died two weeks ago in Nairobi.
At Haji's burial, Abdul and his brother Noordin were the ones receiving visitors who flocked to their father's Riverside Drive home in Nairobi to mourn him. They later travelled to Garissa to give thanks and convey their father's last wishes to the people he represented.
At a prayer session held at Lantern hotel in Garissa town, the two moved the people, telling of their dying father's last wishes to record a plea of forgiveness from his people, as well as his wish to resign from his Senate position.
The sons broke down repeatedly, as those in attendance broke down too.
"Before he became unconscious, he wanted us to call the Senate Speaker so that he resigns because he said it was haraam (illicit) to draw salary while he was unable to work for people of Garissa," Abdul told the constituents.
Mzee Haji also wanted his salary for the last six months given to vulnerable children. They promised to fulfil the wish by distributing the money to needy children of the six sub-counties of Garissa.
Ijara Member of Parliament Sophia Abdinoor confirmed there would be a grassroots meeting to have Abdul, whose official name is Abdikadir Mohamed, to be endorsed by his larger Samawathal clan.
After the meeting, there will be a series of conferences to have him popularised in the larger Garissa County.
Independent Electoral and Boundaries Commission (IEBC) has announced the Garissa by-election will be held on May 18, the same day Bonchari parliamentary seat and Rurii ward in Nyandarua County by-elections will be conducted.
During a prayer meeting held in Garissa, local political leaders hinted at supporting the late Senator Haji's sons for any political position, in honour of their father.
"You are part and parcel of the Garissa community and we will support you for any political ambitions," said Garissa Governor Ali Korane during a prayer meeting in Masalani.
United Democratic Alliance (UDA), the party associated with Deputy President William Ruto, has said they will not field candidates for the senatorial seat, but instead support the Haji family.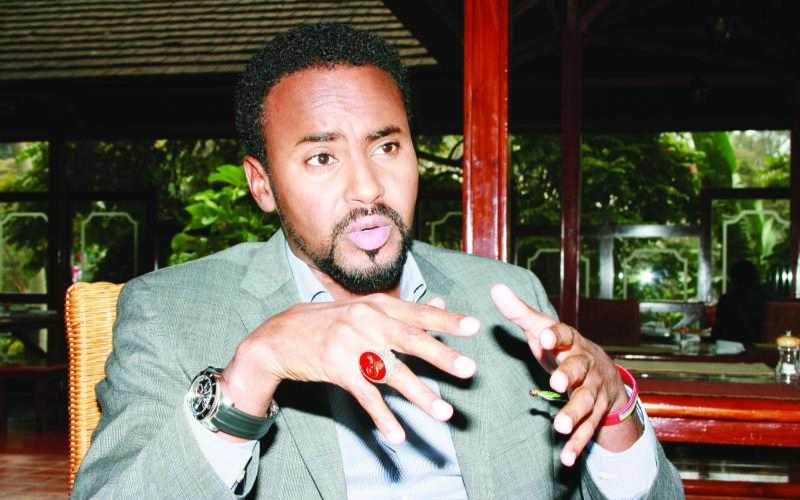 Garissa Town MP Aden Duale said UDA would prevail on other candidates to step down so that Abdul is elected unopposed.
In Garissa, like any other part of North Eastern region, coalitions have been through inter-clan alliances where clan elders decide who to field in which position in what has come to be known as negotiated democracy.
In the last two General Elections, Samawathal clan formed an alliance with their Abduwak counterpart in an arrangement known as Tolomoge alliance. In the pact, Yusuf Haji and deputy governor Abdi Dagane from Samawathal clan took senatorial and deputy governor seats, respectively, while Ali Korane and Anab Gure were fronted to contest for gubernatorial and Woman Rep seat, respectively.
The alliance, whose candidates contested on Jubillee party, defeated competitors from Aulihans clan.
Abdul's endorsement has been received enthusiastically, with locals saying he will finish his father's legacy. So far, no other candidate has declared interest in the seat. At Haji's burial, President Uhuru Kenyatta described the late senator as a brave and thoughtful leader who stood for fairness and justice for all. He paid tribute to a man he said had walked with him throughout his political life and from whom he drew much benefit.
"Mzee Haji, ever loyal and dedicated to a cause he believes in, stood his ground and did not fall for the allure of power," he said.