Man grabs gun from traffic cop, shoots and kills 2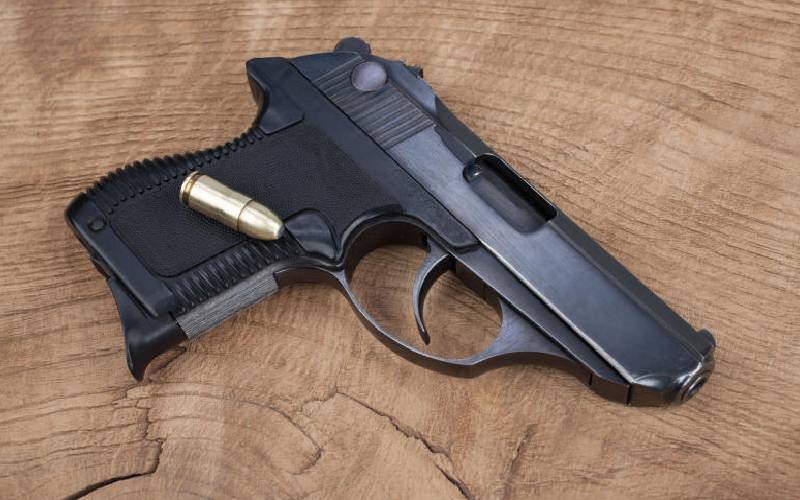 Two people were killed and four others injured when a man snatched a pistol from a policeman and randomly shot at people at the Kisumu bus stage.
The two died on arrival at Jaramogi Oginga Odinga Teaching and Referral Hospital. Four others are nursing gunshot wounds.
One of the injured was a policeman who is receiving treatment at a private hospital in Kisumu.
Snatched gun from a traffic cop
The suspect who was later cornered and lynched snatched the pistol from a traffic officer controlling traffic on Kisumu-Kakamega road.
He then started running with the pistol, scaring residents as he shot aimlessly in the air.
Kisumu central police boss Peter Kattam confirmed the incident, saying the injured officer was rushed to hospital for treatment.
The suspect ran out of bullets while fleeing. He was cornered by the irate mob who beat him and stoned him to death.
One of those killed was a barber shop operator. Police said they are still looking for more information on the victims.
Sources told Standard Digital that detectives are looking for two more accomplices reportedly said to have been with the suspect.
It was not immediately known what the man's intention was.
Sources claimed the suspect looked like a well-trained gun handler, because he was swift to shoot while running.
The incident also caused a traffic snarlup for the better part of the morning as motorists, boda boda riders and tuk-tuks kept the route as gun shots rented the air.