DP's lawyer among those seeking to take over from Bensouda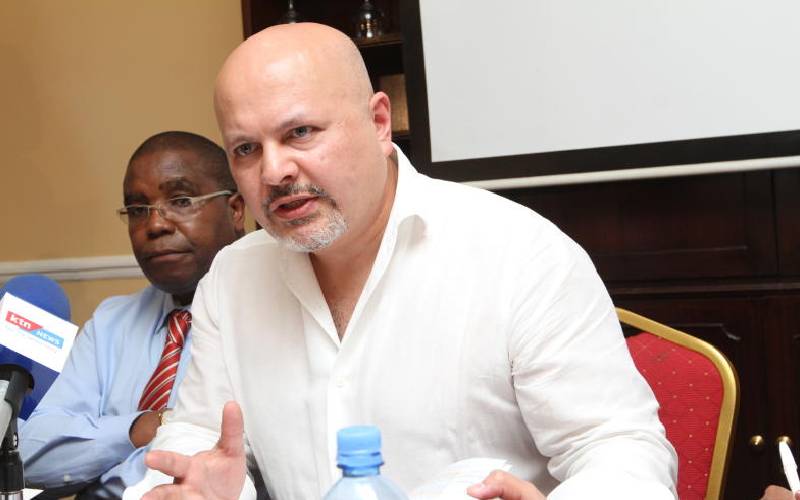 With less than six months to the end of Fatou Bensouda's tenure as International Criminal Court prosecutor, intense negotiations are already playing out behind closed doors as the court seeks to fill the position for the third time in 18 years.
Nine candidates have already been shortlisted from a list of more than 100 applicants, and whoever beats them will take over from the Gambia-born Bensouda on June 15 for a nine-year term.
Those in the contest are British lawyer Karim Khan, Irish lawyer and Judge Fergal Gaynor, Nigerian lawyer Morris Anyah, Ugandan judge Susan Okalany and Canadian prosecutors Richard Roy and Robert Petit.
Others are French prosecutor Brigitte Raynaud, the Attorney General of Palermo, Italy, Francesco Lo Voi, and Spanish prosecutor and Judge Carlos Castresana Fernandez.
Member states are expected to agree on two names through consensus in silent lobbying that is expected to end today. The names will be forwarded to the Committee on Election of the Prosecutor for election of the prosecutor, which will be held on February 8, in New York.
The selection process and looming election have been hotly debated, with candidates coming under intense scrutiny, especially by civil society organisations.
Human rights lawyer Arjun Sethi took to Twitter to criticise Mr Khan, who was Deputy President William Ruto's lead lawyer during his trial at The Hague.
"Advocates believe that the US, Israel, UK and Germany are pushing for @KarimKhanQC because he may shut down the ICC investigations into US war crimes in Afghanistan and Israeli war crimes in Palestine. We need to know where this candidate stands on at least these two issues," Mr Sethi said.
The activist also published a letter he claimed was shared with the leadership of ICC member states by 22 civil society groups drawn from Kenya, Uganda, Tanzania and Senegal. The groups said if Khan is elected as the court's prosecutor he would have to recuse himself from the case, and future trial proceedings, involving Ruto and journalist Joshua Sang.
The case, they noted, was declared a mistrial due to interference with prosecution witnesses. The civil societies also said the case against lawyer Paul Gicheru was important in terms of setting a precedent for those who attempt to bribe witnesses.
Reached for comment on Sethi's claims, ICC spokesman Fadi el Abdala told The Standard the court "cannot speculate or comment on rumours".
Khan, who faced the interview panel chaired by the Assemblies of State Parties President O-Gon Kwon in December, said the issue of countries referring cases on aggression to the court "would be a very contentious issue."
The lawyer, who also serves as an Assistant Secretary General of the United Nations, said he would not commit his candidacy to producing straight convictions or commit not to lose a case.
Khan instead said he would focus on getting the prosecutor's office to work to be seen to be professional, effective and reliable, adding that "cases are won and lost before they reach courtrooms".
"If I am given the honour to be the prosecutor, we have a very good shot at ending the disappointment we have witnessed, and instead foster confidence among survivors, civil societies and state parties," he said, adding that the prosecutor's office did not need an overhaul but fresh momentum.
Mr Anyah, who represented Kenyan victims of post-election violence during the pre-trial stage, said if he is elected, one of the issues that may arise is his role in the case. He added that having acted for the victims would not stop him from participating in similar cases in the future. "If the issue is raised, there would be a mechanism in consultation with the chamber in resolving it," he said.
Anyah, who is also an American citizen, said investigators in the prosecutor's office must understand the country they are investigating to avoid a situation such as the one that saw a video on Kenya's post-election violence being shown to witnesses in a case against former Ivory Coast President Laurent Gbagbo.
Mr Gaynor, who represented 233 victims in the case against President Uhuru Kenyatta and former Head of Civil Service Francis Muthaura, said if he is elected, no country that entertains crimes against humanity will be spared.