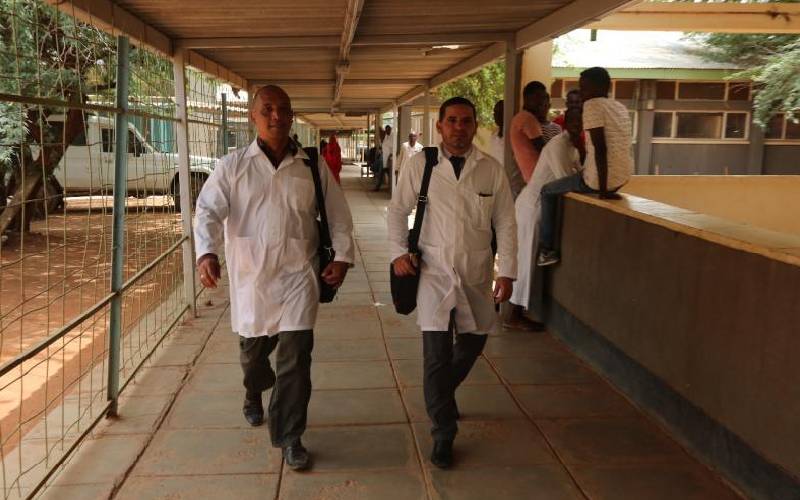 Kenya is still seeking the release of two Cuban doctors kidnapped by suspected Al-Shabaab militants in Mandera more than a year ago, a Cuban official has said.
Cuban Minister for Public Health José Ángel Portal revealed this after a telephone conversation with his Kenyan counterpart Mutahi Kagwe, according to the Cuban media.
Portal wrote on Twitter on July 31 that Kenya was going on with efforts to ensure safe return of the two doctors - Assel Herrera and Landy Rodríguez.
"I had a telephone conversation today with the Kenyan Minister for Health, Mr Mutahi Kagwe, who communicated to us that his Government continues to make efforts to guarantee the safe return to Cuba of our two kidnapped doctors, for which they are working hard," Portal said.
Mr Kagwe also thanked Cuba for its medical collaboration, in particular the doctors' contribution to the fight against the Covid-19 pandemic, according to the Cuban minister.
Doctors Herrera, a specialist in comprehensive general medicine, and Rodríguez, a specialist in surgery, were kidnapped in the early hours of April 12, 2019, when the car they were travelling in was intercepted by jihadist militants in Mandera, near the border with Somalia.
During the drama, the doctors' bodyguard was killed. Months later, the driver of the vehicle was prosecuted by Kenyan authorities for his alleged involvement in the kidnap.
It was later revealed that Al-Shabaab had demanded $1.5 million (Sh162 million) as ransom for the release of the doctors. The Kenyan Government publicly replied that it would not pay the ransom. Some sources have said the doctors are safe and offering services to the militants