Shirandula leaves rich legacy for thespian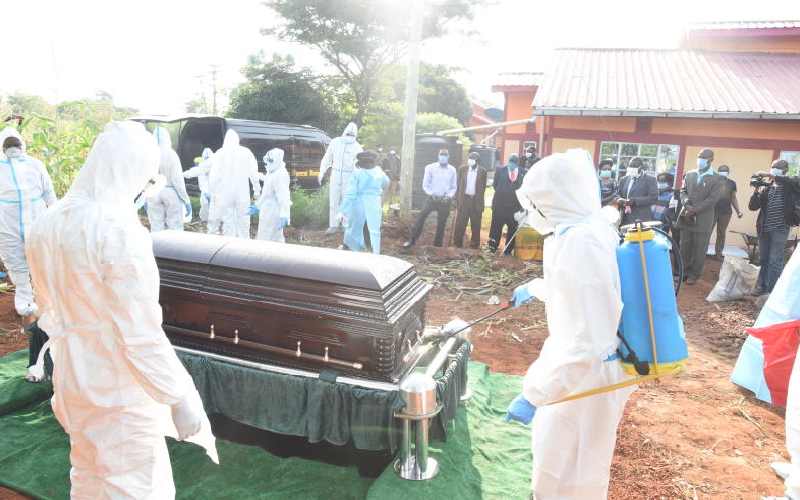 Death is always far from us until it takes away the familiar. Charles Bukeko could very easily have been a stranger to many of us. But Papa Shirandula, his on screen persona, was an ever-present family member in homes across the entire country. We knew every little detail of his life. And when news of his death was confirmed on Saturday, it entered many homes with the same force that his show did every Thursday evening. Only this time, it left behind gloom instead of wonderment. Bukeko was pronounced dead at the Karen Hospital on Saturday, July 18.
His exit from the stage of life reminds us of a few key things in building a legacy in the short period of time we have on this earth. Bukeko, like many who came before him, did not stumble upon fame. He worked his way through the trenches to claim a spot in the shiny world of stardom.
His journey from the different theatre stages he performed on to the silver screen was a testament that the pursuit of a dream with all that you have is worth every single drop of sweat shed. His life showed us that anyone can become anything and that hard work, discipline, persistence and a sprinkling of luck can make the dreams, even those born in Buhalarire village in Mumias, come true.
There are many scenes in his life that happened between when he was a struggling thespian hustling for roles at the Kenya National Theatre and worldwide fame headlining global campaigns for hugely popular brands such as Coca-Cola and Vodacom that we may never get a chance to watch and critique. His repertoire of commercials for Kenyan companies is almost as long as his career.
What we can truly learn from him is how his role in Papa Shirandula opened the doors not just for him, but for others seeking to find their own voice in the unforgiving, fast moving world of acting.
It was not just the actors who benefited; the show was a breath of fresh air at a time the country was consumed and obsessed with productions from West Africa, none of which could hold a candle to the genius that Bukeko introduced into our homes.
The simplicity and honesty with which he executed his role resonated well with every Kenyan. We all knew of a nagging watchman. We all knew someone who was living beyond his means and lied about his actual job. Like other Kenyan shows at that time, Papa Shirandula made us believe in the greatness that lay in our multi-layered stories and when the audience bought into this vision, media owners followed suit, and realised that the only way to replace shows like the first generation Vitimbi, or Vioja Mahakamani, Vituko or Tausi or Tushauriane was to get more of our voices heard.
Not by chocking us with third rate Philipino soap operas and Nigerian melodramas. The success enjoyed by the show became a stepping stone for many others who came after him. Many others who have stood on his shoulders to touch their own versions of heaven. For this mere act of making us believe in our stories, we shall remain eternally grateful to Bukeko. Perfection is an unattainable ideal. A nirvana imposed on the famous by an adulating public. Bukeko may have also had his flaws. After all, just like the rest of us, he was human.
His greatness and domination of the space he was in was unparalleled. He made us laugh every week as we juxtaposed our lives to his and thought, 'maybe we don't have it so bad after all.'
But even with the silly giggles he brought to our homes, in death, he has left a darkness in our hearts and an irreplaceable 30-minute slot in our weekly TV viewing ritual. The silver lining of it all is that through him, others got a slice of his spotlight. And that will be a legacy he can be proud of.
Charles Bukeko. Actor. Director. Singer. Giver of laughs. Owner of prime time TV. Keeper of stories. Friend. Son. Brother. Father. Husband. Dead at 58.