Muslim leaders read mischief in the new CRA formula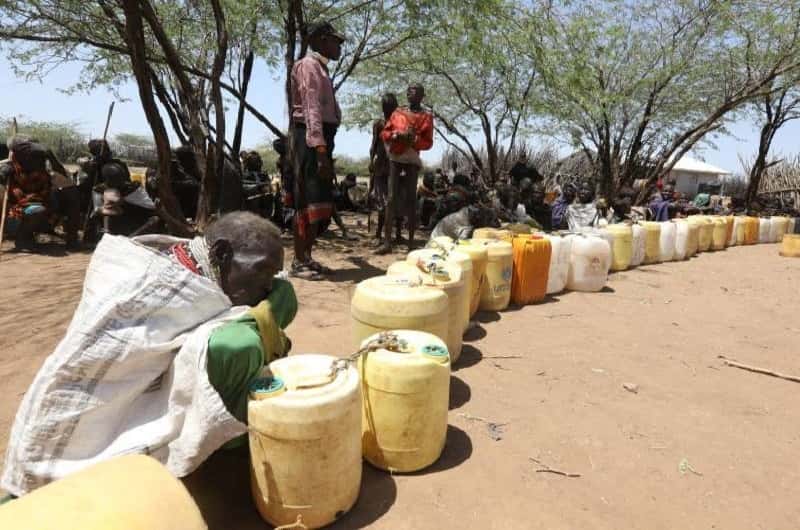 Muslim leaders read mischief in the new CRA formula which reduced allocation to 8 counties by Sh11.3billion, want formula deferred.

The move has seen a reduction of about Sh2 billion in most cases in Northern Kenya and over a billion shillings in other ASALs and Coast counties.

Leaders from the Arid and Semi-Arid areas (ASAL) counties have cried foul in the recent reduction of county allocations to the region in what they see as a sinister motive to deny them the ability to deliver quality services and projects that will improve lives of residents.

"If this is allowed devolution would be gravely impacted negatively and most of the current ongoing projects will stall," read the statement by the leaders of Northern Kenya.

"The revised Revenue Sharing formula has unfairly targeted to reduce the funds of the ASAL counties by interfering with the parameters that would have favoured these ASALs such as landmass and increasing considerations for population-based on the disputed Census figures of 2019 which we are contesting in court," read the statement.

Some of the counties affected included Wajir which has had a reduction of Sh1.947 billion, Mandera Sh1.873 billion, Marsabit Sh1.870 billion, Tana River Sh1.558 billion, Garissa Sh 1.287billion, Mombasa Sh1.025 billion, Kwale Sh 0.995billion and, Kilifi Sh0.878 billion.

According to the ASAL leader, the changes are a hard blow for the counties which suffered a devastating drought last year, recent floods in May and April and landslides and a locust invasion which is still a plague in the region and the new challenge of dealing with the coronavirus pandemic.

Malice was also hinted by the leaders who claim that the data of the number of people seeking medical services is fabricated even as the new formulae increase the parameters of people who have been visiting health facilities.

"The ASALs have the lowest number of health facilities in the country because of the government's deliberate neglect of the region for the first fifty years after independence through what was commonly referred to as marginalization," read the statement.

The leaders also stated that the equitable allocation of resources between counties is "not a favour but a right as Kenyans of equal status."

The leaders appealed to President Kenyatta and the Senate to intervene in what they called a 'discriminatory formula'.

"If this discriminatory formula is implemented, leaders from these 18 counties will find it difficult to convince the public to support important government agendas such as BBI and the referendum," read the statement.
Prior to devolution, the region was deeply marginalized with little services from the former central government trickling to the dry and arid areas of Northern Kenya.