Clobbered to death for not wearing a face mask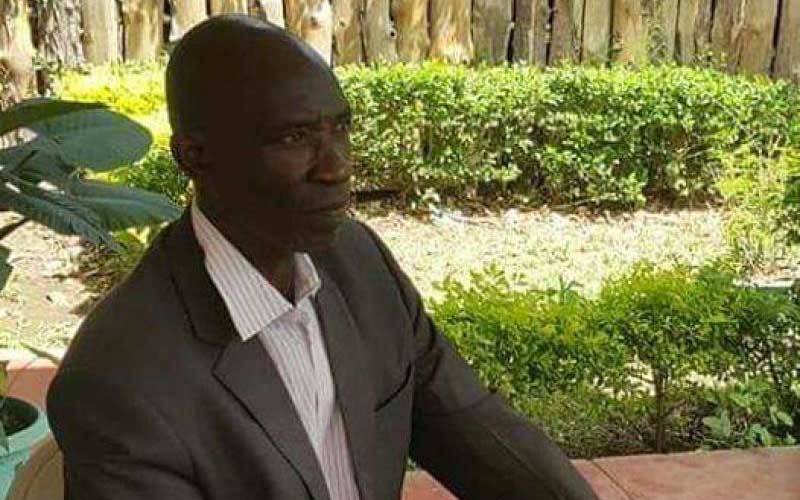 Three families have become the latest to seek justice for their kin after alleged police assaults.
The latest cases came a day after a government agency released a report exposing the depth of torture and deaths caused by security officers in the name of implementing coronavirus restrictions.
In Nyarago village of Uriri, Migori County, a family is in mourning after their kin was allegedly clobbered to death by police officers for not wearing a face mask.
Julius Ouma, 68, was said to have been walking home from Awendo town where he works when he met two officers near Nyarago bridge.
Ouma's son, Phillip Orwa, said the officers accosted the old man, demanding to know why he was not wearing a face mask.
"Just before he could explain himself, the officers pounced on him, hitting him on the head," said Orwa.
While on the ground, the officers hit his legs with batons, leaving him for dead.
Witnesses who watched from a distance took him to his home, a few kilometres away.
Family members then took him to a local private hospital where he was admitted, while complaining of pain in the head and leg.
He lost his ability to speak after two days and died on Monday while undergoing treatment.
The family now wants the unidentified officers brought to book for his death.
"It is sad that the officers chose to beat him up instead of arresting him and charging him," said Orwa.
Yesterday, County Police Commander Celestine Nyaga declined to comment on the matter, saying she was yet to get such reports.
In Nakuru, human rights organisations have petitioned Inspector General (IG) of Police and Independent Policing Oversight Authority (Ipoa) to investigate a case where a 27-year-old man was allegedly shot and injured by the police.
According to Human Rights Network (Nahurinet), the police are intimidating the victim and lodging extra crimes against him.
Police claim that Jackson Ondiek who is currently admitted at Eldama Ravine Hospital, is a suspected thief, who defied a dusk to dawn curfew on June 7, 2020.
Ondiek says he failed to get a means of transport home and was caught up by the curfew, leading to his shooting.
Nahurinet's David Kuria said the victim's health continues to deteriorate.
"We need Ipoa and the IG to look into it to enable the victim get justice," said Kuria.
According to Independent Medico Legal Unit (IMLU), at least 56 cases of human right violations perpetrated by law enforcement agencies have been reported, among them 19 deaths. The figures cover the period between February and June this year.
The violations are perpetrated by the police, Kenya Wildlife Service, Kenya Forest Services and administrative officers.
"Out of the 56, 19 deaths are as a result of shooting whereas 37 are of injuries sustained as a result of physical, psychological and sexual assault," reads a report by the human rights organisation.
Ondiek, a chicken seller from Mumberes village in Eldama Ravine, told The Standard that he was shot at Makutano area on his way back home.
The police accused him of planning to break into a shop at Makutano Centre, then said he was caught with stolen property, only to later allege he was planning to attack them.
"Yes, I was on the wrong, but was just heading home after buying three chicken at the centre," said Ondiek.
Baringo police commander Robinson Ndiwa dismissed the allegations, saying Ondiek is a suspect in a theft case.
He could not say what he had stolen, but maintained he had assorted items including school uniforms belonging to children.
For Daniel Mutua, June 16 become a grim reminder of the moment he almost lost his life at the hands of police.
Mutua, a catering student at Probation Training College in Likoni, is now nursing severe injuries on his right eye and jaw after he was allegedly attacked by police officers on patrol.
In the alleged attack, he lost a tooth and the pain in his body grows by the day.
The fourth born in a family of seven who hails from Kathiani in Machakos County had been studying in Mombasa and was unable to travel back home.
He trained to ride a motorcycle and sought employment to eke a living.
The 22-year-old had just dropped a client at Ujamaa area and was in a hurry back home at Migombani area to beat the curfew.
At Kona Mpya, he says he saw a police van parked by the roadside at around 8:40pm.
As soon as he passed it, one of the officers emerged from behind and hit him on the jaw. He lost control and landed in a ditch some meters away from where the vehicle had been parked.
Yesterday, Likoni sub-county police commander Jane Munywoki claimed she was not aware of the matter. But Mutua says his efforts to get his statement recorded at the police station so he can pursue justice has hit a snag as police keep on taking him around in circles.
[Story by Kevine Omollo, Mercy Kahenda and Weldon Kipkemoi]