Anger as Samboja seeks to annex parts of Kwale and Makueni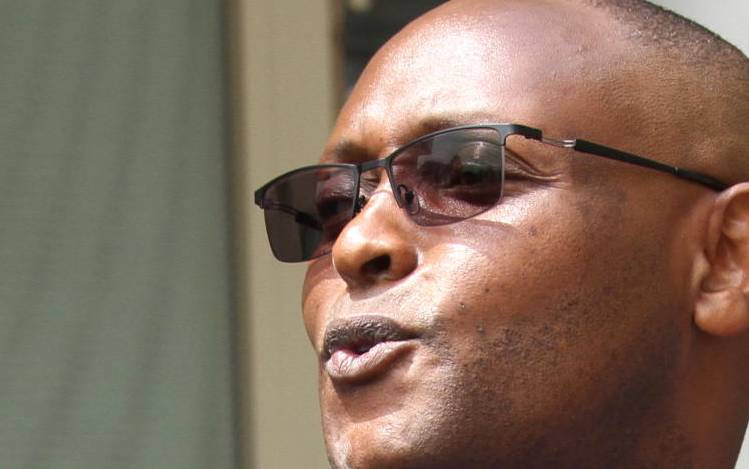 Taita Taveta Governor Granton Samboja (above) is piling pressure on leaders of Kwale and Makueni counties over two disputed towns which all three counties lay claim to.
On Tuesday, Mr Samboja announced that his county will deploy revenue collection officers to Mackinnon Road Town which is administratively under Kwale but claimed by Taita Taveta. He also announced similar intention for Mtito Andei that is under Makueni but which Samboja claims belong to his county.
And yesterday, Finance CEC Andrew Kubo told the local county assembly that revenue officers are already installed in Mackinnon Road and have started collecting revenue.
Samboja believes parts of Kwale and Makueni including Mtito Andei towns, belong to Taita Taveta and were, illegally, hived off.
Mackinnon Town and Mtito Andei on the Mombasa-Nairobi Highway are lucrative for revenue potential. Kwale currently controls Mackinnon Road Town.
Already, Taita Taveta administration has identified an office in Mtito Andei town to start collecting revenue. The office is being rehabilitated.
Yesterday, Samboja's declaration drew sharp reactions from Makueni Senator Mutula Kilonzo Junior who said the statement by Taita Taveta Finance CEC Andrew Kubo on Mtito Andei is a direct provocation on the county and residents of Makueni.
But Kwale Governor Salim Mvurya said his administration had suspended revenue collection in the town for three months.
"For now there is nothing that can be done at the town because the Governor suspended revenue collection for three months.
"The suspension will expire at the end of this month. It is however in public knowledge that Mackinnon Township is in Kwale County," maintained the county's Director of Communications Daniel Nyassy.
Finance and Economic Planning Chief Officer (CC)) Leonard Langat who accompanied the CEC said the border disputes between the three counties should not be allowed to affect service delivery to the public.