Karua says handshake killed the watchdog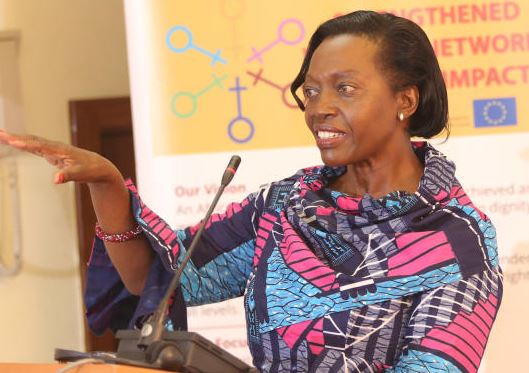 Narc-Kenya leader Martha Karua (above) has said the handshake between President Uhuru Kenyatta and ODM leader Raila Odinga killed the public watchdog and undermined checks on government excesses.
"The intention of the handshake might have been noble…but the outcome was a situation where Kenyans were left bare to suffer the vagaries of uncensored acts of misgovernance. The handshake killed leader of minorities' position in Parliament and politics to a point that today there is no difference between the government and opposition," Karua said. Speaking in Nairobi yesterday, Ms Karua said the opposition is supposed to be the government in waiting and which keeps the government on its toes.
She noted that in handshake politics, the opposition both outside and inside Parliament, is heard and seen articulating government policies. As a result, Karua said Kenyans have continued to suffer excesses of governance and runway corruption with no one to intervene.
Shielding insiders
"Much more it is true that Uhuru's administration is heard criticising the Judiciary for not showing commitment to fight graft while the same Executive also stands accused of shielding some of its insiders against purge in graft. It is in the public domain that in the Judiciary we have graft suspects and so is the case in the Executive," she said.
The Narc-Kenya leader warned that the war against graft will never be won in an environment where those close to the anti-graft czars are seen to be spared and bulldozed to be elected into positions of power, as the weak and powerless get convicted by the Judiciary at "lighting speed".
Karua said the way the government was utilising the money meant to combat Covid-19 was suspect. "There is no one explaining budgetary utilisation. It is as if all in the fight have been given blank cheques to fill the amounts to benefit them," she said.