Waiguru overlooked as government cancels title deed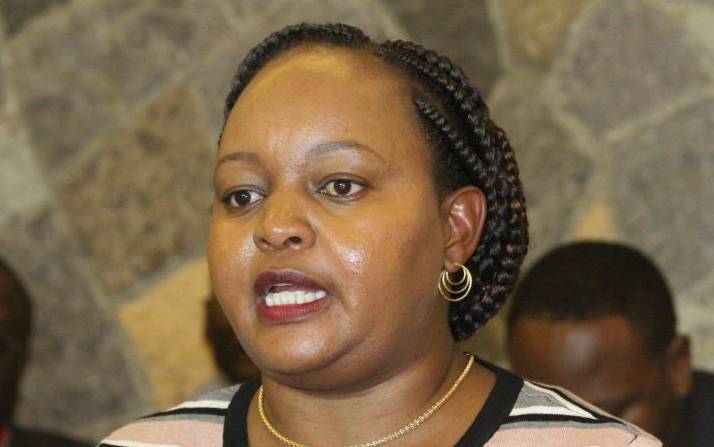 The government has compulsorily acquired 100 acres of land in Kirinyaga for the mega Sh15 billion Kenya Medical Research Institute (Kemri) centre project.
This brings to an end the tussle between the national government and Kirinyaga County Government over the land, which has seen an acrimonious fallout between Governor Anne Waiguru (pictured) and Interior Principal Secretary Karanja Kibicho.
Yesterday, Lands Principal Secretary Nicholas Muraguri confirmed the government had cancelled the title deed held by Kirinyaga County Government and issued a fresh one to Kemri.
Dr Muraguri said his ministry had engaged the National Lands Commission (NLC) in seeking for new title deed after the tussle with county government escalated.
Title deed
"Yes, we have at the ministry, through the advice of the Cabinet, cancelled the title deed that the Kirinyaga administration has been holding on and issued a fresh one in the name of Kemri so that the project can kick off," said Muraguri.
The PS showed a copy of the title deed issued on April 16 for the parcel ref: Mwea/ Mutithi/strip 1449 that measures 40.29ha (100 acres) and which he said funds will be released to commence the project without further delay.
Muraguri said the government was concerned that "some people had too many hurdles on the way of the project leading to the President himself directing all stakeholders to expedite thrashing out of all the handicaps and deliver the project."
"We satisfied the NLC and other organs that Kemri project is for the national good and, collectively, we arrived at a decision to award this parcel in lease agreement," said Muraguri.
Kibicho, who has been at loggerheads with Waiguru over the issue, yesterday said there was need for the issue to be resolved for the project to kick off.
When sought for comment, Waiguru declined to talk about the issue.
The governor has been fighting for an assurance that locals be guaranteed job opportunities as well as other benefits to accrue from the project.
Locals MPs Kabinga Wachira (Mwea), Gichimu Githinji (Gichugu) and Munene Wambugu (Kirinyaga Central) welcomed the cancellation of the county title deed.
"It is now time to change the narrative from that of endless tussles to now canvass in Parliament for the release of capital to oversee this project," said Mr Wachira.