Officer accused of killing Leeds University student detained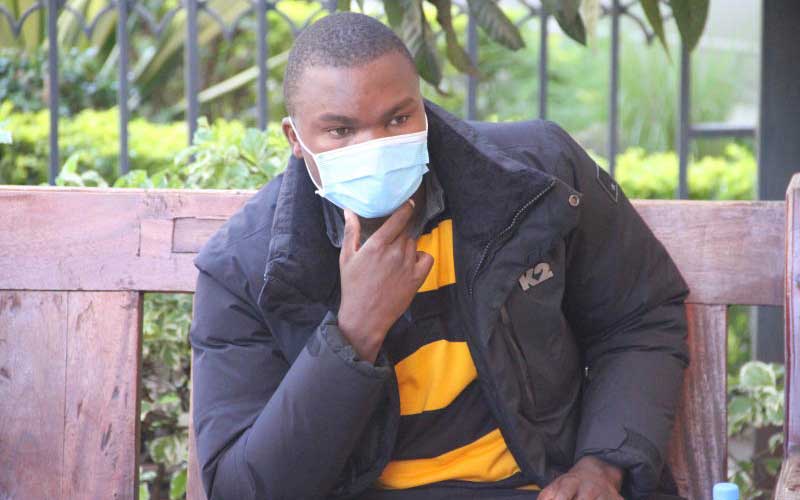 A police officer accused of killing a university student in Kibra slums last December has been remanded for seven days.
Lady Justice Grace Nyenye ordered that Emmanuel Abunya, a police constable, be detained at Kilimani police station in Nairobi to wait for the outcome of a mental assessment on whether he is fit to stand trial for the murder of Carilton Maina.
Maina, an Engineering student at Leeds University, had come to visit his family in Kibra during the December holidays when he met his death at the hands of police officers on the night of December 22, last year.
According to his family, Maina was in the company of his friends heading home after watching a football match when they were ambushed by police officers and one of them shot him dead.
Police, however, claimed that he was a member of a local gang that was terrorising residents of Kibra. Director of Criminal Investigations absolved police from blame and recommended that an inquest be formed to establish who killed Maina.
His death would have passed like hundreds of other cases of police extra-judicial killings were it not for the intervention of Amnesty International and Independent Policing Oversight Committee who launched independent investigations and found Abunya as responsible for the murder.
"It was a case in which police officers intercepted the late Maina and his five friends who had just watched a late-night football match with an intention to arrest them. In the confrontation, Maina was shot and killed," said IPOA's Chairperson Anne Makori.
According to IPOA, investigations unraveled the circumstances under which Maina's death occurred and handed the report to the Director of Public Prosecution Noordin Haji who upon review recommended that the police officer be charged with murder.
Sufficient evidence
The DPP concurred that there was sufficient evidence to warrant prosecuting Abunya for killing the innocent student whose only crime was joining his friends to watch a football match at night.
Amnesty International executive director Houghton Irungu, who accompanied Maina's family to court, said there was hope that justice would prevail over the murder.
"It was one of the extra-judicial killings where young innocent lives are lost at the hands of police. Everyone has a right to life and that life cannot be taken away just like that. The family has suffered a lot and we hope justice will prevail to help them heal," said Mr Irungu.
Maina's mother Josephine Njeri and brother Collins Onyango said it had been 14 painful months of waiting for justice and that the charges against the police officer had given them some hope.
"He was our hope and it was painful to lose him through extra-judicial killing," said Mr Onyango.