Most families live in mud walled houses and use firewood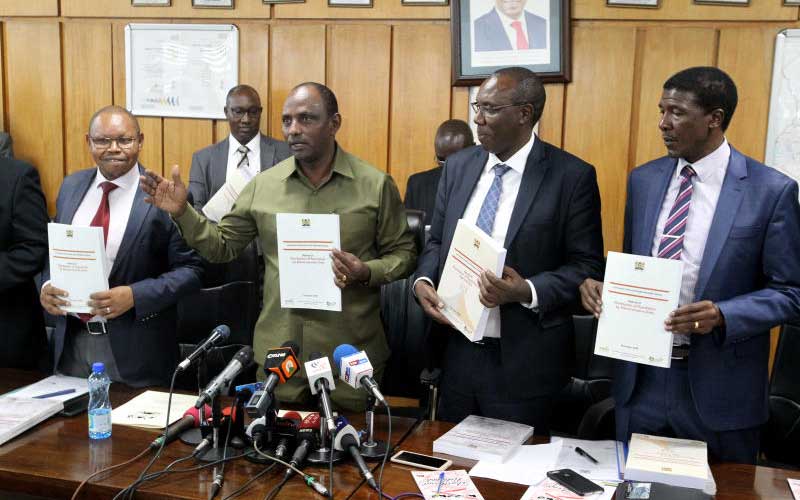 Despite the huge economic leaps of the last five decades, cow dung is still the main construction material in Kenya.
According to the 2019 Kenya Population and Housing Census survey released yesterday, cow dug and mud account for 27.5 per cent of all wall constructions in Kenya.
Stone with lime or cement came second at 16.5 per cent of all house constructions in Kenya.
However, floor material was concrete overtaking the mud-walling, accounting for 43.7 per cent of the dwellings followed by earth or sand floors at 30 per cent.
The survey also reveals that most Kenyans own houses. However, only 2.8 per cent of the houses were purchased with majority - 93.9 per cent- constructing for themselves.
The number of people who have inherited houses from their parents or guardians- 3.3 per cent- is slightly higher than the number of people who have purchased houses.
According to the survey, the proportion of households owning the main dwelling unit they occupied was 61.3 per cent while those occupying rented/provided dwelling units were 38.7 per cent.
The data shows that 80.3 per cent of the households occupied had iron sheet as the main roofing material followed by concrete at 8.2 per cent.
Dwelling units with concrete walls accounted for 16.3 per cent.
The census results come when the government is spearheading affordable housing, one of the Big Four Agenda of President Uhuru Kenyatta, where the programme seeks to construct 500,000 units by 2022.
Prices of houses
The first phase of the initiative through the Boma Yangu programme, which is located at Park Road in Ngara, Nairobi, recently handed over 228 houses to beneficiaries.
Once complete, it will create 1,370 units on a 7.9-acre land.
The prices of houses will range from between Sh1 million and Sh5 million for a one, two or three bedroomed house.
A one-bedroom house that is 30 square meter goes for Sh1 million, two bedroomed house of 40 square meters goes for Sh2 million and a three bedroomed house measuring 60 square meters goes for Sh5 million.
Currently, there is a shortage of housing at 200,000 while less than 50,000 are being constructed per year.
UN-Habitat estimates that the housing deficit in Kenya is currently two million with only 25,000 mortgages against a population of 47 million.
The survey also says more than a third (34.2 per cent) of households in the country relied on piped water as a source of drinking water.
More than half (51.2 per cent) of households use covered pit latrine as a sanitation facility. The most common mode of solid waste disposal was burning in the open, used by 27.1 per cent of the households.
Firewood was the most commonly used type of cooking fuel reported by 55.1 per cent of the households followed by Liquefied Petroleum Gas (LPG) at 23.9 per cent.
Slightly over half (50.4 per cent) of households reported using electricity for lighting followed by solar (19.3 per cent).