Ethics, digital age reporting to dominate Kenya Editors Guild convention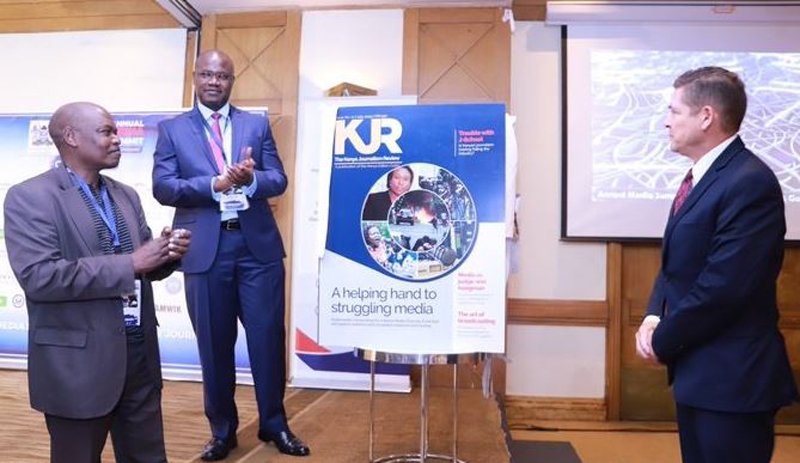 The Kenya Editors Guild will hold its second Annual Editors Convention from December 5 in Mombasa.
This year's theme will be "Media Sustainability in the 21st Century".
The editors will be joined by local and international delegates in discussing topics which include 'Sustaining Media that Serves the Citizens', options for delivering the media's constitutional mandate; 'Media Viability: Citizens or Profits?' to assess how race to deliver profits has affected priorities of media houses, 'The Social Wave: Interrogating the Opportunities' to look at the social era, where highly ubiquitous platforms such as Facebook, WhatsApp, Instagram, Twitter, YouTube and many others follow every strand of human activity and distribute it globally at the speed of light.
Editors will also explore the topic: 'The Africa Story: Hits and Misses' and review for whom is the Africa story being told, and who is telling it? Does Africa have a right to its own story?
"While the Kenya Constitution (2010) changed the nation's attitude to media freedom, while outlining clear protections, this has been coloured by economic and technological developments that have visited serious disruption on the media, threatening the sustainability of independent journalism unless innovative solutions are found,'' said KEG President Churchill Otieno.
''Speakers from the journalism profession, media business, judiciary, legislature, the Executive, media regulators and international partners will join KEG members and delegates from Ethiopia, Uganda, Tanzania, the United Kingdom and the US to offer thoughts during the convention,'' he added.
The first KEG Annual Editors Convention was held in Nairobi in December last year.
KEG has also hosted 10 Press Clubs, which are lunch appointments with major news sources, including diplomats, Cabinet Secretaries, leaders of Constitutional Commissions, the judiciary, the police and the legislature to discuss newsworthy topics on record.
Launch of the Kenya Journalism Review
August this year, the Kenya Editors' Guild launched a quarterly publication, the Kenya Journalism Review (KJR).
The Review was borne out of the need to offer an opportunity for journalism practitioners and stakeholders to interrogate and analyse the field. The publication hopes to enhance discourses on obligations and performance of media and journalism.
It was launched by US Ambassador to Kenya Kyle McCarter at the start of the two-day Annual Media Summit organised by the Media Council of Kenya.