Agencies raise money for rehabilitation of water towers in Kenya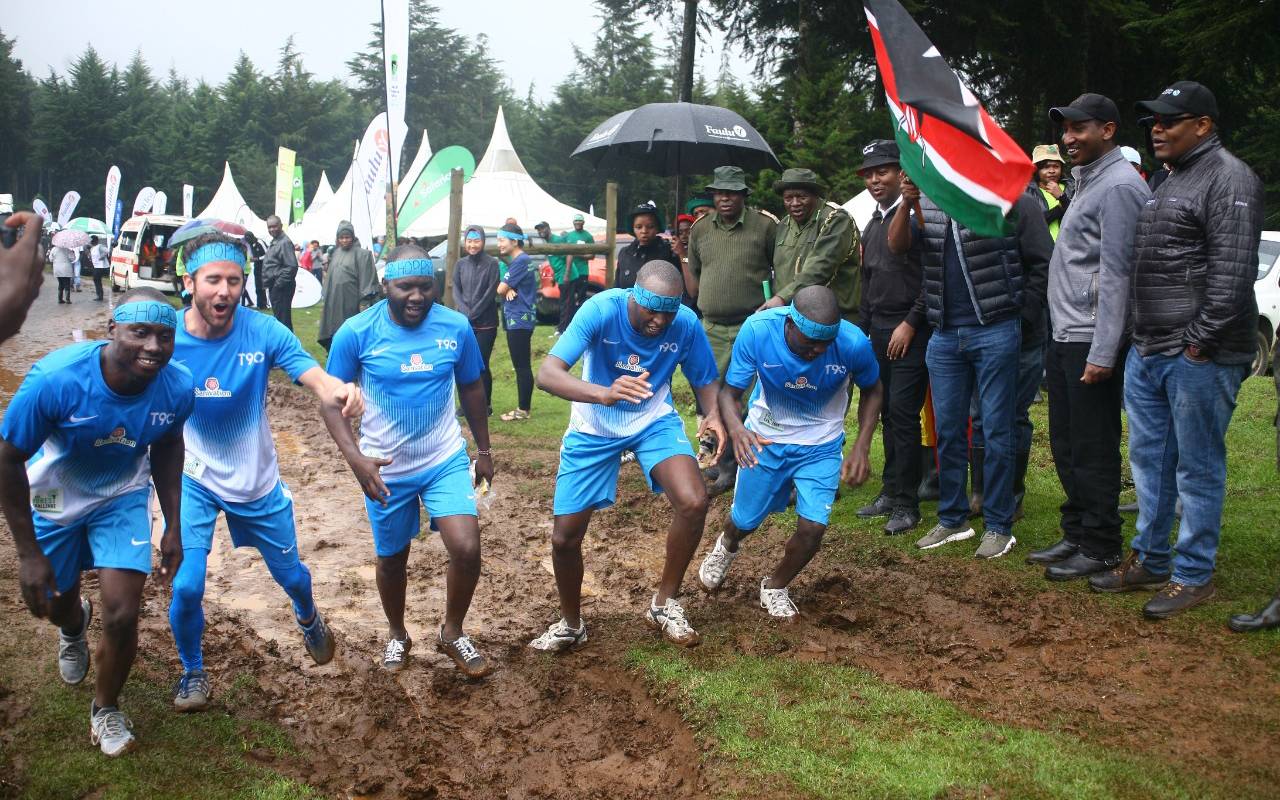 Over 500 participants took part in an annual event jointly organised by the East African Wild Life Society (EAWLS), the Kenya Forest Service (KFS) and Kijabe Environment Volunteers (KENVO) at Kereita Forest in Kiambu County to raise funds for the rehabilitation of Kenya's water towers.
The Forest Challenge 2019, was graced by Kenya Forest Service Chief Conservator, Mr. Julius Kamau who said for the country to attain the 10 percent tree cover by 2022, one creative avenue for the service lies in forming partnerships with – among others – non-state actors, through tree planting initiatives that aim to spur a tree growing culture among the youth.
EAWLS' Executive Director Nancy Ogonje said the landslide incident in West Pokot is a wake-up call for all to act and plant more trees.
"Our resolve and commitment to continue our efforts to conserve the environment for posterity has been reinforced further by the recent unfortunate landslide in West Pokot – a wakeup calls for all of us to come together and try to mitigate such incidents by planting more trees, because when such a calamity occurs, we are all affected," she said.
This is the sixth year of the event since inception. Also in attendance was David Kuria, Kiambu County's Executive Committee Member for Environment, Water and Natural Resources as well as senior KFS officials.
Participants waded through mud pits and rivers, tumbled up and down slippery trails – all in the name of preserving and expanding, through afforestation, Kenya's natural forests, many of which are the source of our country's water supply.
Kenya's forests are on a rapid decline. Deforestation is taking place at an alarming rate of 0.3 percent each year due to pressure from increased population, wood fuels, building material and other unsustainable land uses.
The Forest Challenge seeks to reverse this trend by increasing awareness on forest conservation while helping to protect and manage the degraded forests of Kenya's critical water towers.