15,000 to join State's social welfare scheme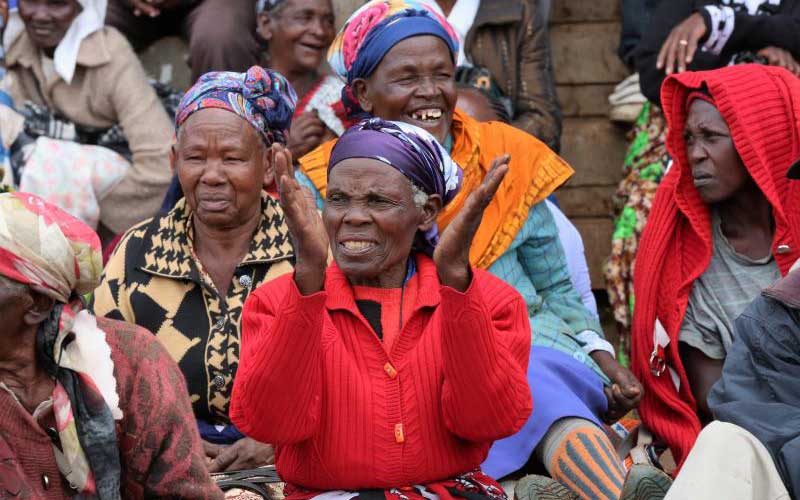 The government plans to replace 15,000 cash transfer beneficiaries who have left Inua Jamii programme through natural attrition.
Social Protection Principal Secretary Nelson Marwa said an audit had shown that 13,000 beneficiaries, most of them older people, had been exited from the Sh26 billion a year programme through deaths.
A further 2,000 had left due to various reasons, including being graduated from the programme or after they migrated to other schemes that made them ineligible for the Inua Jamii scheme.
Mr Marwa said the Labour ministry would recruit new beneficiaries to replace the 15,000 early next year.
"We are going to carry out the exercise meticulously to ensure those who have left are replaced with beneficiaries from their regions," he said, adding that the exercise would be fair and transparent.
Existing slots
"The ministry will work with elected leaders and national government officials to ensure that the existing slots are filled by eligible beneficiaries from the areas where the vacancies exist," he said in a statement yesterday.
A total of 1,092,195 beneficiaries who are currently in the latest payroll are receiving Sh8,000 in the payment that started last week.
The Ministry of Labour and Social Protection implements three cash transfer schemes that constitute the Inua Jamii Programme: Cash Transfer for Orphans and Vulnerable Children; Older Persons Cash Transfer; and Cash Transfer for Persons with Severe Disabilities.
"We are determined to provide a social protection system through regular and predictable cash transfers to poor and vulnerable households," Marwa said.
Currently, the Inua Jamii programme covers all the 290 constituencies in the 47 counties.