Sh15b dam opposed over lake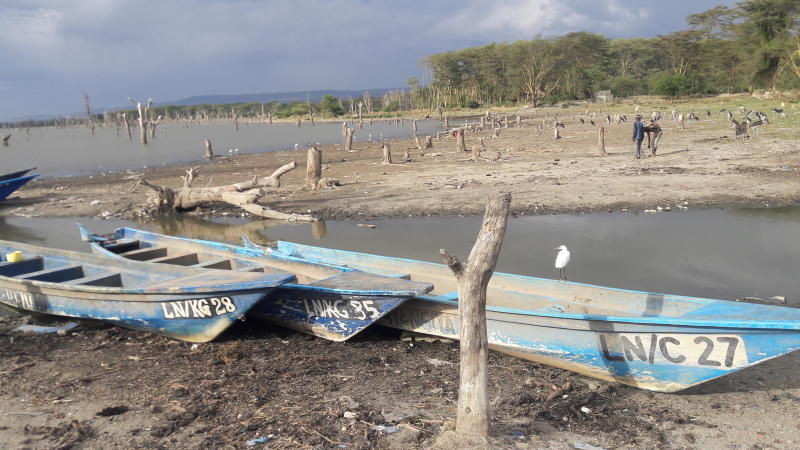 A section of stakeholders have opposed plans to construct a dam that will divert water from a river the empties in Lake Naivasha.
Those who spoke in Naivasha Town yesterday during a forum to discus effects of the Sh15 billion Malewa Dam, said the project would kill the lake and take thousands of jobs with it.
They termed the dam that is expected to take two years to fill up with water from a river that feeds Lake Naivasha an environmental disaster that will kill the lake over five years and should never be implemented.
The stakeholders, who included flower farmers, fishermen, tour operators, conservationists and scientists threatened to move to court to stop the construction if the government does not rescind its decision.
The dam, to be built at Aberdare in Kinangop, Nyandarua County, was expected to supply water to an industrial park in Mai Mahiu as well as to Gilgil Town.
Lake Naivasha Growers Group (LNGG) chairman Richard Fox said diverting water from River Malewa, which empties in L Naivasha, to the dam could see water levels in the lake drop by three metres.
"If the dam is constructed, then it means water flowing into the lake will be diverted, and this is a sure way of killing this water body," Fox said.
Fox added: "This would also see the riparian land, which is critical to the ecosystem of the lake, expanded by over 100 meters and this will adversely affect the lake."
"The move will see the lake recede thus affecting supply of water to farmers. It will also kill fishing which is also a major economic activity in this region. Thus we need to seek alternative sources of water for the industrial park."
Fox's sentiments were echoed by a conservation expert Nic Pacini, from the University of Calabria in Italy, who warned that the lake would become alkaline if the government pushes the project through.
He termed Lake Naivasha as a jewel for the region being one of the few remaining fresh water lakes in the continent.