Plum jobs: State appointments turn to theatre of absurd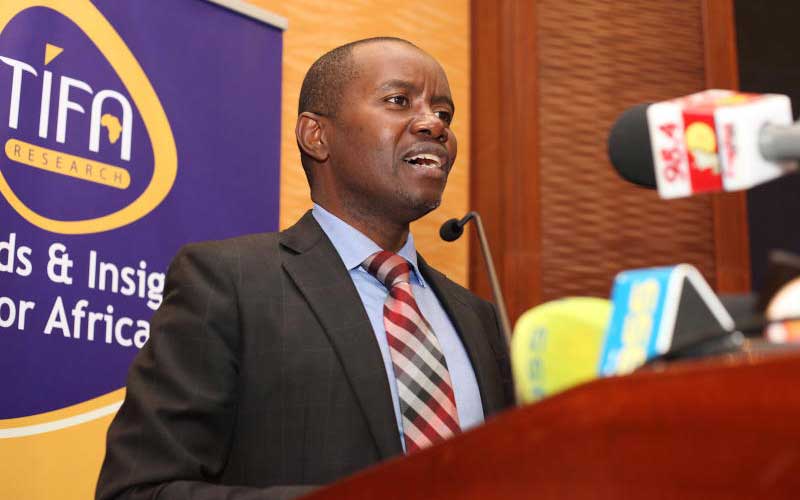 The powerful continue to enjoy coveted State positions under the watch of helpless ordinary Kenyans.
Widows and widowers have officially joined the old, the politically connected and kin of the mighty who now form the coterie of Jubilee government choices for State appointments. In the trend, which has developed over the years but was crowned by ICT CS Joe Mucheru on Friday, they suddenly become qualified for plum State jobs on account of their departed relative's names and qualifications.
When Mucheru discovered his grave mistake of appointing the late Robert Kochalle to serve as a member of the Kenya Film Classification Board (KFCB), he turned to man's widow. Charity Kochalle became a perfect replacement for her husband, good enough to quieten the rage on social media but also able in her own right.
The previous week, President Uhuru Kenyatta had picked on the the widower of former Bomet Governor Joyce Laboso to sit in State Corporations Advisory Committee.
In the appointments made in May this year, the president had also appointed Joyce Ngugi, the widow of former Gatundu South MP Joseph Ngugi to chair the National Council for Children Services.
When Independent Electoral and Boundaries Commission (IEBC) IT boss Chris Msando was murdered in cold blood just before the 2017 General Election, his widow Eva Buyu was inconsolable. The following year Buyu landed a State appointment at the board of Export Processing Zones Authority for three years. Also, Hellen Nkaissery, wife of late Interior CS Joseph Nkaissery, was appointed chair of the Ushanga Kenya Initiative Steering Committee last year.
Close relative
Many more before them had been appointed. But it is on the other side of public service, the political seats, where the game of succession has been perfected. Down Kenya's history, a brother has left their seat to a brother, husband to wife, father to son or close relative.
Even those alive have not shied away from expanding their influence through patronage of close relatives in political positions. The list is long and endless and pales yet another culture of the government recycling retired politicians or public officials into State institutions.
Thursday's appointment of the late Kochalle also opened the lid on other mistakes. For instance, a serving Senator Abshiro Halake was appointed to serve as a member of the Kenya National Library Services Board (KNLS). The appointment was later revoked by Sports, Culture and Arts CS Amina Mohamed. She was replaced with Michael Gituro.
"I was appointed to the KNLS Board in 2016 but resigned in 2017 after being nominated to the Senate," Abshiro said.