Former PS loses Sh350,000 in borehole deal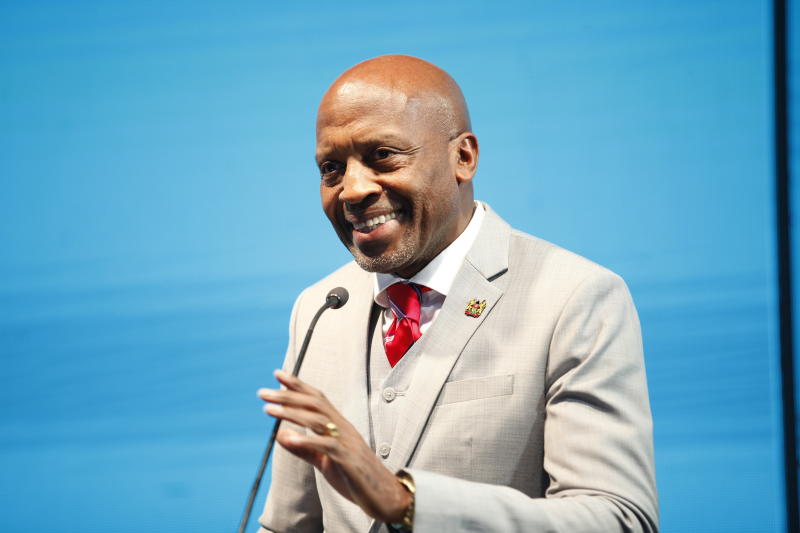 A former State official yesterday told a Kakamega court how he was conned of Sh350,000 by a man who claimed he could drill a borehole for him.
Former Principal Secretary at the State Department of Broadcasting Sammy Itemere (pictured) said he met the accused, Peter Mulamula Lusenji, in Busia.
Mr Lusenji told him he could drill a borehole at his farm. Mr Itemere wired an initial amount of Sh200,000 to Lusenji's National Bank account, which he followed with an additional Sh100,000.
He later sent Sh50,000 to him through mobile money transfer. However, Itemere testified that Lusenji never did any work as their contract stipulated.
Lusenji is accused of obtaining money by false pretense on January 1, 2018 in Busia township.
Called worker
"When I called a worker at my home and asked him if someone had come to drill a borehole, he informed me no one had showed up," said Itemere.
"I called the accused but his phone was switched off. To date, he has never drilled the borehole and has not refunded the money I sent him."
Itemere told Kakamega Senior Resident Magistrate Erick Malesi that it was then that he decided to report the matter to the Directorate of Criminal Investigations (DCI).
Lisenji was released on a Sh100,000 bond with a surety of a similar amount. The matter was adjourned to November 18 when the prosecutor, Betty Rotich, said she will call other witnesses.