Harassment counts high among 13,000 complaints against police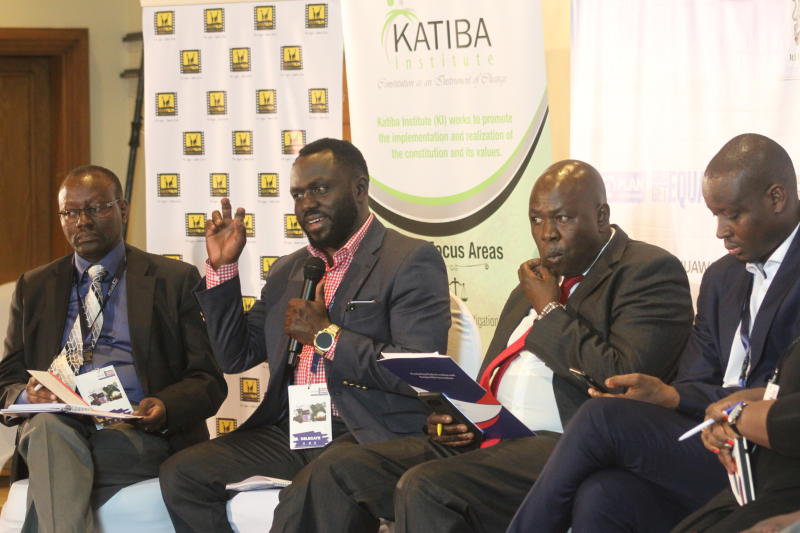 Some 13,000 complaints have been lodged against police officers by the public.
According to Independent Policing Oversight Authority (IPOA), the complaints majorly involve harassment, with many delays in solving complex cases because it requires forensic analysis.
Jeremiah Arodin, who is in charge of investigations at IPOA, said their officers faced odd situations, as they relied on the same police to submit results that could incriminate their colleagues.
Complaints rampant
"It is difficult for the police to investigate and arrest themselves. It also takes too long waiting for forensic results that involve DNA testing and ballistics reports," said Mr Arodin.
The Authority's Commissioner Doreen Muthaura said they received accusations against the officers through various avenues such as social media sites and e-mails, while others were submitted through proxies.
"Complaints from the public have been rampant as recorded by our body and we are yet to handle most of these cases," said Muthaura during the IPOA and Editors' Guild meeting yesterday.
She noted that IPOA proceedings have led to the conviction of six police officers over the seven years the public organisation has been in existence.
"The six convictions should be considered a great achievement, bearing in mind the slow judicial system in our country," Muthaura said.
She said gathering and assessing evidence by the judicial system was time- consuming, hence fewer convictions recorded by IPOA.
The independent authority, which is supposed to provide civilian oversight over the work of the police, is seeking to rebuild the image of the Kenya Police Service (NPS).
Over recent years, the relationship between the public and the officers has been impaired due to lack of confidence and trust in the police service.
"The relationship between IPOA and the police can be said to be terrible in that we are purportedly seen as those out to punish, which is not the case," stated John Waiganjo, a commissioner.
IPOA is set to launch its Strategic Plan at the end of the month to provide recommendations for improvement of the functioning of NPS.
Meanwhile, the media has been asked to devote more coverage to accountability, in particular exposing corruption to keep the Government in check.
Yesterday, during the opening of this year's Annual Media Summit in Nairobi, speakers focused on graft war, good governance and free Press.
US Ambassador Kyle McCarter urged journalists to be vibrant and focus more on investigative pieces.
Free press
Corruption was discussed, with leaders calling for better remuneration for journalists.
Media stakeholders such as the Kenya Editors Guild, Kenya Union of Journalists (KUJ), Media Council of Kenya (MCK), Association of Media Women in Kenya (Amwik), Nation Media Group Chief Executive Officer Stephen Gitagama and Canadian High Commissioner Lisa Stadlbauer all backed an accountable and free Press.
"Kenya must end it. It's a culture that people have become used to and the consequences are very brutal, especially to those in the villages," said McCarter.
The MCK CEO David Omwoyo said the media and Government were both accountable to the public through elections and public polls.
"For media, it is through readership, listenership, viewership and public opinion. When media wins public favour, they flourish and get currency," he said.
[Additional reporting by Roselyne Obala]