You will be punished if you violate your visa terms, envoy tells Chinese citizens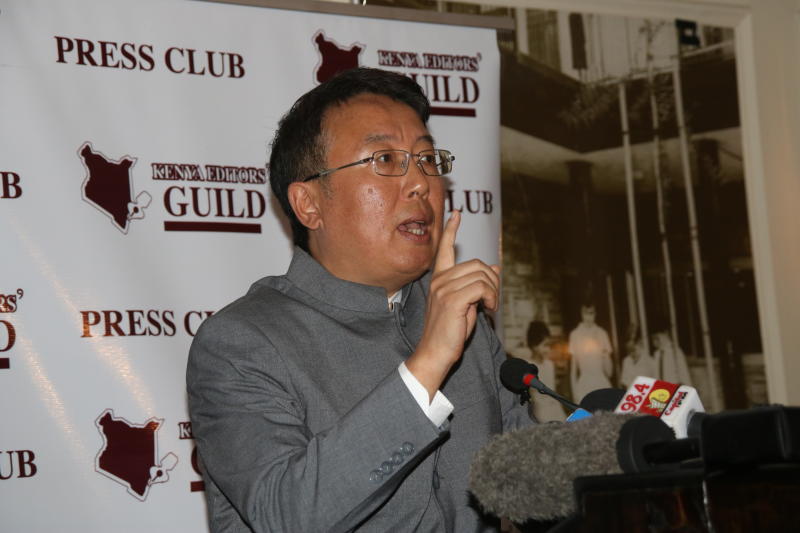 Chinese nationals who violate their visa terms will be punished accordingly, Chinese Ambassador to Nairobi, Wu Peng, has warned.
Wu said Chinese nationals should always get permits and licenses before engaging in any business.
In a Wednesday meeting with representatives of Chinese private sector at the embassy in Nairobi, he reiterated the importance of private sector representatives from his country staying away from local retail business.
"Those found flouting the laws of the land would not only be punished by Kenya but will also face our own internal measures as China," he said.
"Most Chinese business people in Kenya are investors or work for broad-scale corporations and wholesales."
In a notice published on its website, the Chinese Embassy in Kenya on Wednesday warned its citizens against engaging in business unless it is permitted in their visa. "The Embassy of the People's Republic of China in the Republic of Kenya kindly reminds that according to Kenyan Immigration Law and Regulations, Chinese citizens visiting Kenya with Tourism Visa are not allowed to engage in investment, business, retail or any other activities that are inconsistent with the visa category," the notice said. [Allan Mungai]