Government to block sim cards whose owners fail to beat Huduma Namba deadline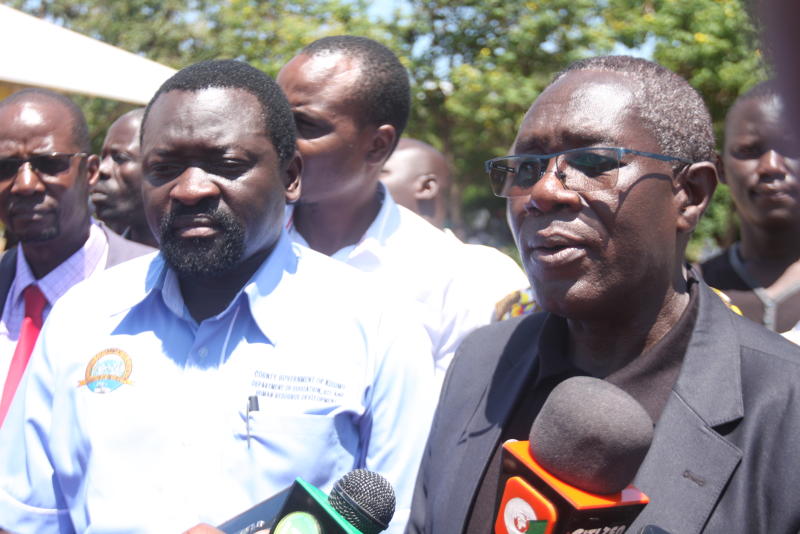 KISUMU, KENYA: The government will switch off mobile phone sim cards whose owners will not have registered for Huduma Namba by the end of the deadline.
The Communications Authority Director General Francis Wangusi put Kenyans on notice over the importance of the National Integrated Management Systems (NIIMS), saying there will be dire consequences if they don't register.
Among the punitive measures, he said will be the inability to use one's mobile phones, access to MPesa Service, Airtel Money, and ATM withdrawals.
Kenyans are required to register for the NIIMS within the next 45 days.
In what is likely to affect communication-network, voice, data, and financial transactions and take Kenyans by surprise, Wangusi confirmed in Kisumu that they are serious with the move.
He disclosed that once the exercise comes to end, they will liaise with the telephone service subscribers to help them de-activate all telephone numbers of defaulters.
''We are taking stock of registration and by the time the exercise ends, we shall ask the service providers to deactivate all numbers and register them afresh,'' Wangusi said
He told thousands of delegates attending the ICT week celebrations in Kisumu dubbed as Kikao Kikuu that the State will not renege on its resolve to promote the digital listing.
The exercise, he explained, was born out of good will considering the fast-growing technology revolution in the Country, but some Kenyans were taking it for a ride.
''Some people may read malice but the State is serious in coming up measures aimed at ensuring cyber security, and also protecting people's data and privacy,'' he repeated.
Wangusi claimed there are some people who had taken advantage of the lapse in law and even registered for Mpesa and other services using pseudo names.
Last year, he disclosed that they helped the Central Bank of Kenya to thwart fraud when they netted some 5,000 credit cards copied from others and sold at 30 dollars (Sh3000) a piece.
This means that if Kenya cannot identify and thwart such criminal acts, then how safe is the country as digital transitions informs new mode of operations.