Ex-KPC boss Sang questioned over claims of threats to witnesses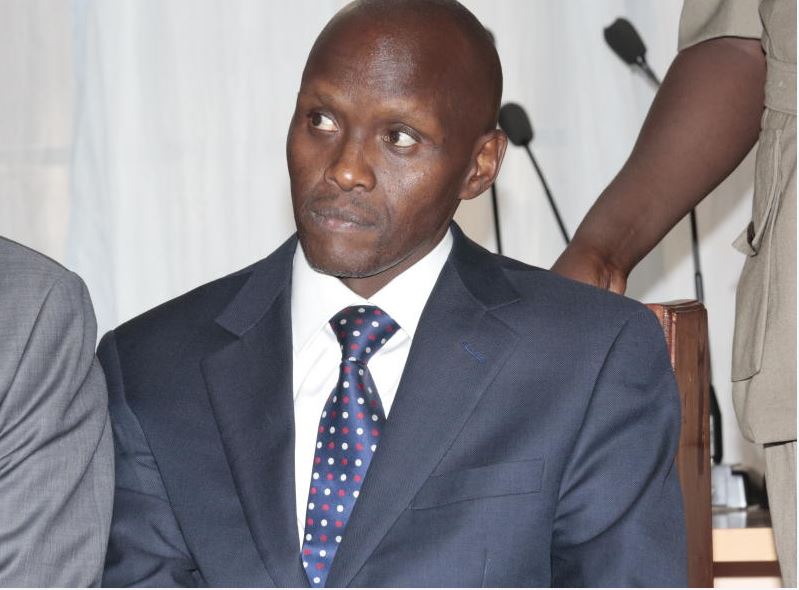 A former Kenya Pipeline Company (KPC) managing director was yesterday questioned on claims that he threatened a witness.
Reports indicate that Joe Sang (pictured) was picked up from his Karen home and taken to Directorate of Criminal Investigations (DCI) headquarters, where he was questioned for several hours.
A KPC employee was alleged to have complained that Mr Sang threatened her in a case in which he and four other senior officials of the State Corporation have been charged in connection with loss of funds in the Kisumu oil jetty project.
The employee was said to be among the witnesses in the case. It was alleged that Sang called the witness's husband and warned him that she "will see fire" if she testified against him.
Sang did not respond to The Standard's calls and text messages regarding the development.
A senior officer at DCI said reports of threats to witnesses had been filed.
"There have been complaints of threats to witnesses and that is what we are counter-checking. We will know the way forward later," said the officer who asked not to be named.
Sang and his co-accused are facing charges of abuse of office and failing to comply with procedures relating to management of public funds in the construction of the Sh1.9 billion jetty.
The other accused are Gloria Khafafa, Vincent Korir Cheruiyot, Billy Aseka and Nicholas Gitobu.
The five have denied the charges and are out on a Sh2 million cash bail each. The court also ordered the accused to execute a personal bond of Sh2 million or a bond of Sh3 million with one surety of the same amount. They were also required to deposit their passports in court.
Police are also investigating suspected impropriety at KPC in the procurement of insurance services.
Several employees of KPC and an insurance firm have been questioned.
Separately, fortunes are changing for the corporation that has in the recent past been in the news for all the wrong reasons, with officials reporting that revenue collection was on the rise.
"The measures put in place have seen revenue collected almost triple. We expect an increase in the coming months," said one official.