Businessman testifies that DPP Noordin Haji stole Sh2m from him in anti-narcotics operation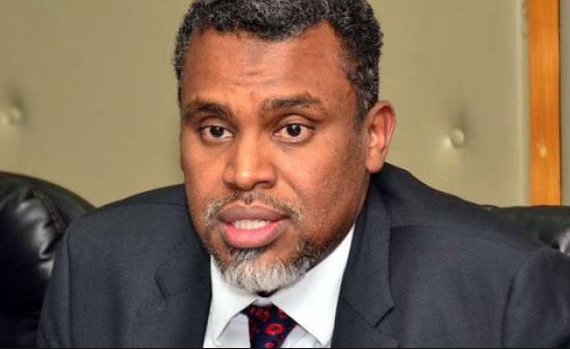 Mombasa, Kenya: Monday, February 18: A businessman facing money laundering charges in Mombasa has accused Director of Public Prosecution (DPP) Noordin Haji of threatening him with a gun and stealing Sh2 million from him during a raid at Reef Hotel two years ago.
Stephen Vicker Mangira testified in a Mombasa court that Haji who was then an intelligence officer with the National Intelligence Service and several policemen raided the hotel on claims they were searching for drugs.
In an explosive affidavit filed at the High Court in Mombasa, Stephen Vicker Mangira claims Haji exercised illegal powers as an intelligence officer by purporting to arrest and search him without just cause months before becoming DPP last year by.
The businessman told the court Haji threatened him with a gun at Reef Hotel on February 11, 2017, when he accompanied police officers on a raid on his car.
Mangira's lawyer Kinyua Kamunde told the court that Haji, not only broke the law but was also guilty of gross professional misconduct and should not prosecute his client's case due to conflict of interest.
"I accuse Mr Noordin Haji and Hamisi Salim Masha of jointly stealing Sh2,100,000," testified Mangira who also added that the future DPP "pointed a gun at my head and conducted a search on my person."
Mangira has sued the DPP and other state officers including the head of the anti-narcotics unit Dr Hamisi Salim Massa for malicious prosecution and wants Haji blocked from prosecuting him over conflict of interest.
He avers that the DPP cannot, independently, prosecute a matter he was, involved in before getting his current post
But the Attorney General through state counsel Wachira Guyo opposed the application on the grounds that the DPP and Masa cannot be sued in their personal capacities for acts they performed as state officers acting in good faith.
Meanwhile, Mangira testified that Haji, not only snatched car keys from him but also rejected pleas not to touch the vehicles with money and forcefully, opened the car and bags which had money.
The businessman told the court that besides the alleged breaches, police doctored the inventory of goods seized from him to reflect a fraction of the actual money found in the search.
Mangira said on that day police raided Reef Hotel where he was staying with his family, apparently, in search of drugs and according to the initial charge sheet drawn against Mangira and Nabil Loo Mohamed, Bakari Kila Bakari and Lilian Bernard Martin they found 540 grammes of heroin on them.
They were charged with twelve counts of drug trafficking and money laundering. The state later withdrew the drug charges against Mangira for lack of evidence but retained the money laundering ones.
Last year the Asset Recovery Agency obtained High Court orders to freeze Mangira's two bank accounts and forfeiture of his six high-end cars. The Sh18.5 million which police said they seized from his car is also an exhibit on the money laundering case. This money has been deposited in the court's account.
Through his lawyer, the businessman now argues that Haji who was then a National Intelligence Services NIS officer, illegally, arrested him at gun point and forced him to surrender his car keys with which he opened the car to seize two bags of money.
According to lawyer Kmamunde, the businessman, who was initially charged with drug trafficking before the state dropped the charges, Haji broke the NIS Act by purporting to act as a police officer and searching his vehicle without a warrant from a judge.
The court heard that Haji and his group which included the head of the anti-narcotics police unit seized Sh20,600,000 from him but only declared Sh18.5 million.
Kinyua told Justice P.J. Otieno that on February 11 at 8 pm Haji approached his client at the reception of Reef Hotel and searched his client at gunpoint without a search warrant.
The lawyer explained that after the search at the reception, Haji demanded his client's car keys and forcefully took it away against his wishes before proceeding to the car park where his car was.
"After Haji forcefully took the car keys from my client he was warned not open the car as there was a lot of money in the V8 vehicle in the Hotel's car park," lawyer Kamunde submitted.
Stephen Vicker and a Tanzanian, Nabil Loo Mohamed, were suspected of drug trafficking were later charged with money laundering.
The accused wants the high to order the state to produce the Sh18.5 million and demonstrate how it managed to count the money in less than one hour on February 11, 2017, without currency or money counting machine
He also wants the court to order the release of Sh10 million to him so that he can use to pay his debts and settle other obligations if the state cannot release the entire sum.