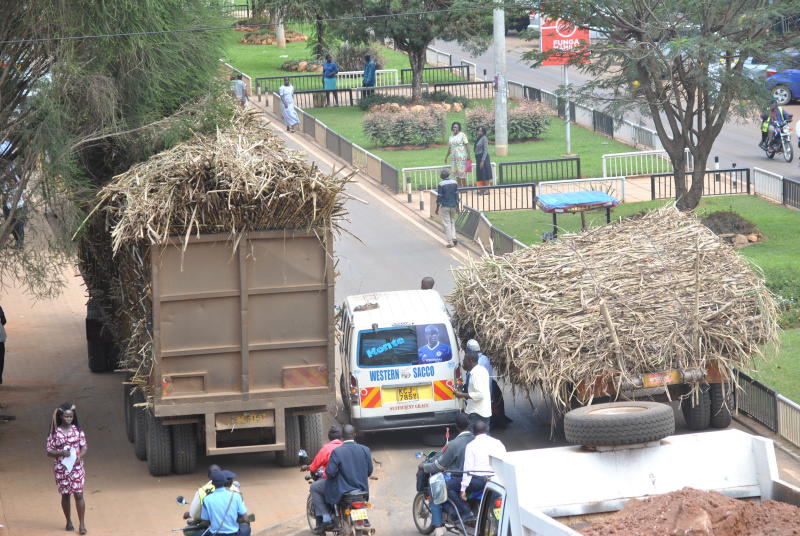 Farmers behind a rival sugar task force have said they will present their findings to the National Assembly and the Senate should the national government decline to receive it.
Leaders of the Kenya National Alliance of Sugarcane Farmers formed to "incorporate farmers' views in the fresh efforts at reviving the industry" said they will use House committees to have their views included in policy formulation.
This follows recent remarks by Agriculture Cabinet Secretary Mwangi Kiunjuri that he would neither engage the group nor receive their report.
The Agriculture Cabinet Secretary accused the parallel task force of frustrating efforts to salvage the ailing sugar industry.
Most private millers have opposed zoning of the sugar belts and are said to have a hand in the parallel task force.
Kenya Sugarcane and Allied Products and the Kenya Sugarcane Growers Association leaders Atyang' Atiang' and Richard Ogendo described as 'inconsequential' the remarks by the CS.
Declined our request
"Kiunjuri is a public servant and he cannot refuse to listen to us because we are legitimately registered to push for the interest of the farmers who have been sidelined in the Government task force," said Mr Ogendo.
He said they would take the report to the ministry and if it fails to act on it they will present it to Parliament. "We are also going to mobilise thousands of farmers to march to State House so that the President who declined our request to be included in the national Sugar taskforce, can have the report and see what the farmer has to say about saving the industry," said Mr Atiang.
The parallel task force chaired by former Kenya Sugar Board director Saulo Busolo is expected to wind up forums with farmers in Tana River today before retreating to draft the report.
Mr Busolo said during a consultative meeting in Migori last week that they were not opposed to the government task force but were conducting parallel public participation and reviews "to complement the work of the task force formed by government."
Busolo has also dismissed claims that the outfit was being funded by private millers opposed to zoning of the sugar belts and sugar import barons out to stifle efforts to resuscitate the industry.
"It is the same government which licenses the so-called barons who are killing the industry and we are out here talking to farmers because we want to tame these barons," he said.
The government task force was tasked to craft policy, legal and institutional reforms needed to turn around fortunes of the industry; document challenges of the industry and table recommendations; relook the funding mechanism, cane pricing formula and relook the taxation regime and propose new importation laws.